TVs, tablets and PCs are still trending up: study
Although internet penetration isn't growing at the same rate as Canada's population, we're still hungry for more devices.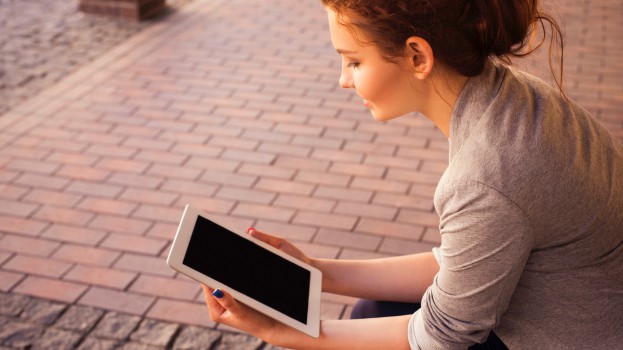 Internet penetration in Canada is slightly lower than it was this time last year, but a new study shows Canadians are still investing more and more time in social media overall.
But tablets and PCs are also seeing more use compared to last year.
According to a study by social agency We Are Social in partnership with social media analytics company Hootsuite, there are 25 million active social media users in Canada, meaning the country's current social media penetration rate is at 68%, up from 63% in 2017.
Active mobile social media users have also grown by one million people from last year (now at 21 million), a penetration level of 57% (up from 55%).
Unsurprisingly, mobile phones of all varieties have gone up in usage rates. The survey showed 86% of respondents used a mobile phone (up from 82%) and 76% use a smartphone (up from 73%). Wearables and e-readers also went up (wearables are now at 8% up from 5%; e-readers are at 7% up from 5%).
In fact, all devices boasted higher usage rates than last year, including some that run counter to the typical narrative. Use of televisions, desktop and laptop computers and tablets all went up. TV is up to 88% from 85%, PCs increased to 83% from 78%, and tablets are up to 47% from 40%.
Average time spent with the internet on any device has gone up as well – five hours and 55 minutes per day, up from five hours and 49 minutes. Time spent on social media has also gone up, but also only by one minute to one hour and 48 minutes.
One new data set tracked in the survey was attitudes toward social media. In the recent report, 48% of respondents said they believe new technologies offer more opportunities than risk; 45% say they prefer to perform tasks digitally whenever possible; 86% believe data protection and privacy is extremely important; 48% regularly delete cookies and 42% use ad-blockers.
Interestingly, internet penetration among Canadians fell to 90% from 91% this time last year.
The drop is minuscule, driven primarily by the fact that the Canadian population is growing just a bit faster than the number of internet users. According to We Are Social's data, more people in Canada are still using the internet as of January 2018 (33.05 million) compared to 2017 (33 million). The population, meanwhile, has grown to 36.79 million from 36.46 million — meaning that the Canadian population grew by just under 1%, while internet users grew by 0.15%.
We Are Social and Hootsuite used data from various sources including the United Nations, Internet Usage Stats, CIA World Factbook, Global WebIndex, Global Consumer Barometer, GSMA Intelligence, World Bank Data and all social networks' most recent active usage reports. The survey data came from Google's Consumer Barometer, an online survey which takes samples from a minimum of 3,000 people (age 16+) in each market it is conducted.
Image courtesy of Unsplash