DAZN's Super Bowl play for audience awareness
Canada's other Super Bowl broadcaster launched a social campaign that drove strong engagement for the nascent sport media company.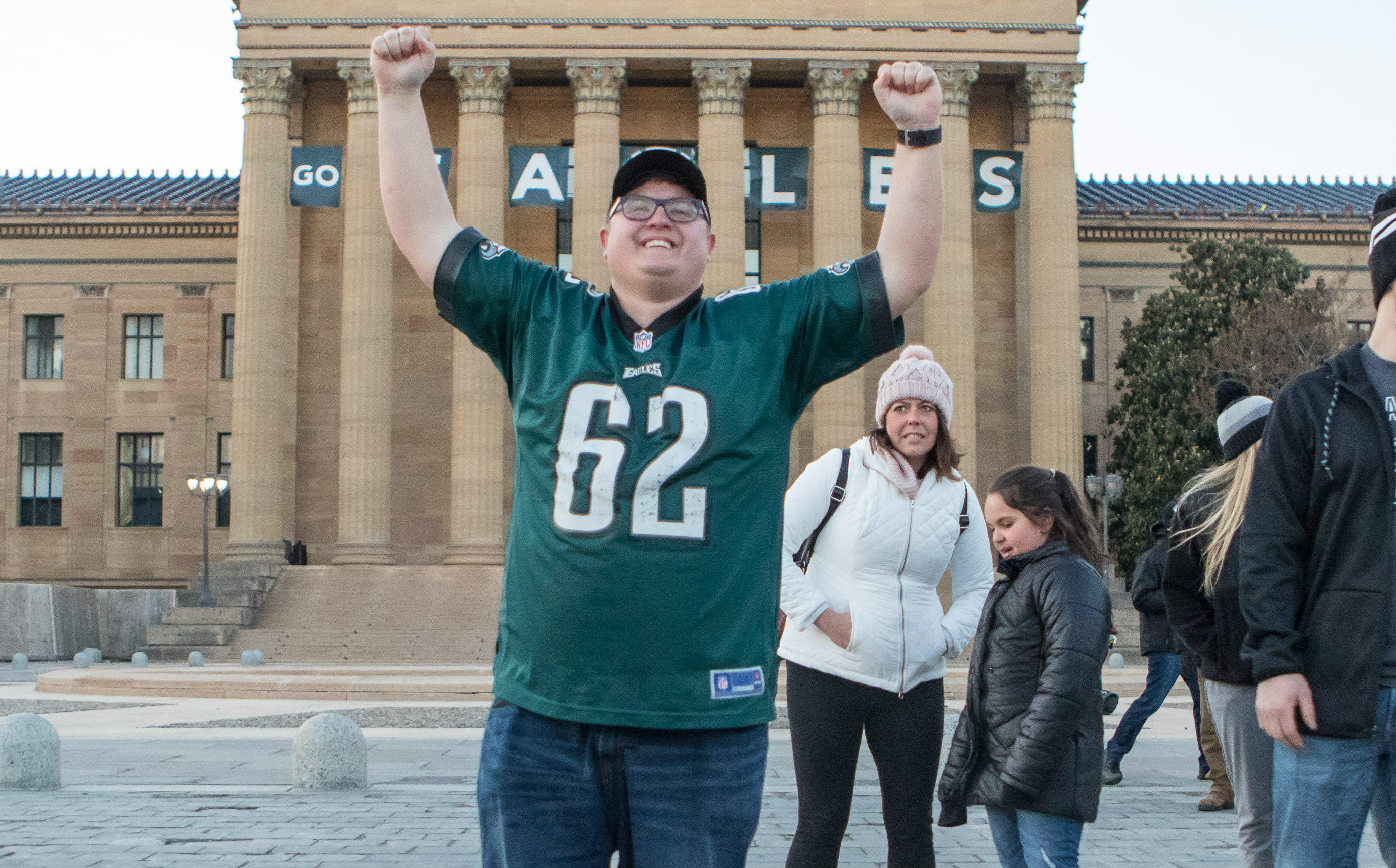 The Super Bowl media battle has been painted as of late as one between Canadian and American ads – Bell Media's broadcast versus the CRTC's simsub ban. But there was another media player competing for eyeballs around the big game.
Sports streamer DAZN had a rocky start in Canada when its first NFL broadcasts were hampered by technical issues. But as the exclusive rights-holder of some of the NFL's official streaming services in Canada, it too broadcast the Super Bowl live last Sunday for those who'd ponied up $20 a month for a subscription.
DAZN was on the ground in Super Bowl LII's host city of Minneapolis, covering press week and the game itself with former NFLer Ross Tucker serving as host. "But there's a major gap here in Canada between NFL fans and the authentic Super Bowl hometown experience, where everyone in your local bar is going crazy," said Paulo Senra, DAZN's head of public relations.
In a bid to deepen fan engagement and create social content it could use to promote its service, DAZN ran a secret contest. The company tracked its top-streaming users, determining their fan allegiances by investigating their social media profiles. As the NFL playoffs continued and teams were eliminated, the list of potential winners was also winnowed until only Philadelphia and New England's superfans – Kyle Hussey (pictured top) and Christian Parise (below, far left), respectively – remained.
Senra contacted each top-streaming fan and told them that, if they were game, DAZN would fly them and their friends to their favourite team's home city to watch the game surrounded by like-minded local fans in a bar. The streamer tapped comedian Gerry Dee to serve as host for the two winners and be the face of the social campaign that emerged after the game.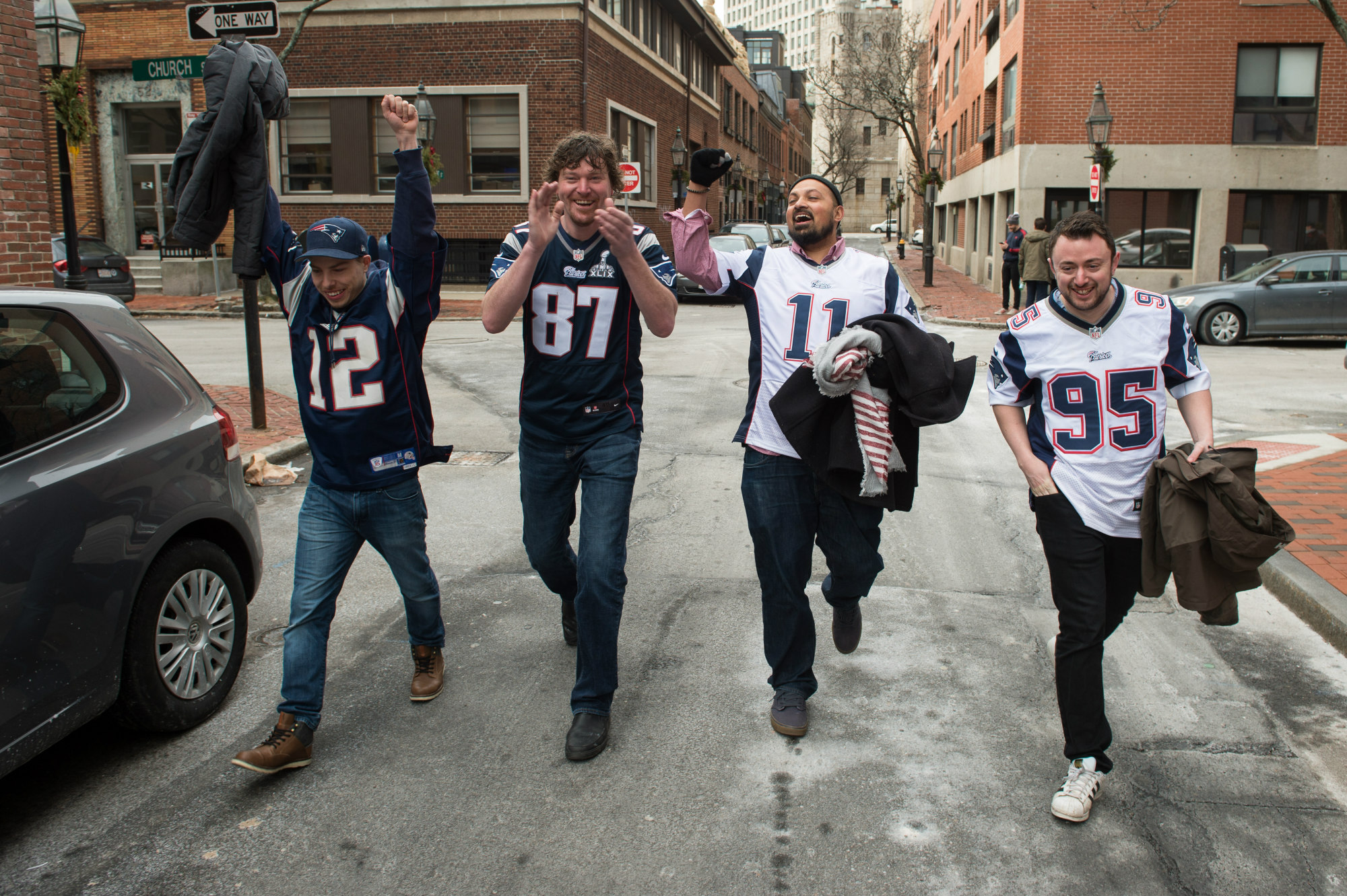 DAZN production teams followed the two fans on shopping trips, dinners and to the bars in their respective cities, pumping out social content all the while.
"We knew Canadians could watch the Super Bowl in multiple ways last weekend, but their behaviours are changing," Senra said. "For us, this is absolutely about awareness. We're talking to Canadians in our brand voice."
The campaign was DAZN's first big social campaign. While its Super Bowl viewer numbers remain under wraps, the social campaign drove two million impressions on its Twitter account over the weekend, with an additional 18,000 impressions on its Instagram efforts. Dee's own social network garnered an additional one million impressions for the work.
"For a brand like ours, only months-old in this market, all of those numbers are fantastic news for us," Senra said.
With the Super Bowl now behind them, DAZN is looking to take this approach to big calendar events in soccer and rugby, two of its other tent-pole sports for which it sees "a huge gap" in the Canadian sport fan market. "You'll be seeing more of this kind of stuff from us," Senra said.