Articles Tagged 'DAZN'
Dentsu and DAZN tap podcasters to create a new soccer show
The sports streamer teams up with Footy Prime to promote its soccer broadcasts and expand into podcast advertising.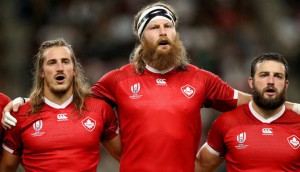 DAZN Canada adds more rugby to its slate
The sports streamer continues to add to its schedule, further supporting an always-on sports schedule.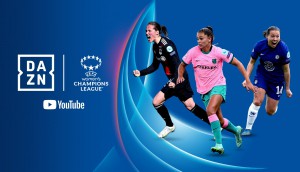 DAZN partners with UEFA and YouTube to grow women's sport
The landmark announcement brings women's soccer to viewers for free via YouTube for the first time.
DAZN brings Canadian sales operations internal
An uptick in Canadian brand deals have led the streamer to rely more on dedicated in-house talent for the market.
DAZN and Verizon Media bring football to podcast fans
The new weekly Yahoo Sports video podcast will tackle the NFL topics that matter most to Canadian fans.
DAZN inks exclusive deal with AutoTrader.ca
The partnership marks a first for the streamer, with a brand grabbing a category-exclusive partnership.
TheScore creates a custom ad unit for DAZN
The mobile sports media company says it sees a bright future working more closely with DAZN and its AORs, creating more custom media opportunities.
DAZN snatches Premier League rights
Canadian SVP Norm Lem says exclusivity and multi-sport offerings will be a major driver of subscriptions going forward.
DAZN gets English Premier League rights for 2019
A source familiar with DAZN's business says the deal further cements DAZN's position as a destination for the Beautiful Game.
People Moves: Videotron, Zoom Media and more
Plus, a promotion at Noise Digital.
ICYMI: Global Calgary gets social with morning audiences
Plus, DAZN strikes a cricket deal and more.
DAZN strikes Commonwealth deal with CBC
The pubcaster will air highlights and cover the Games on weekends while DAZN streams 400-plus hours from Australia.