Netflix loses exec behind Anne, Alias Grace
Elizabeth Bradley, vice-president of content, leaves the streaming service today.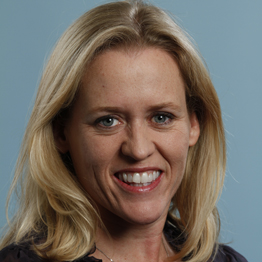 Elizabeth Bradley, vice-president of content at Netflix, is leaving the streamer. Her last day with the company is Friday.
Charged with commissioning English-language TV series for the global streamer, Bradley has been behind a number of Netflix co-commissions with Canadian broadcasters, including CBC's Anne, which was recently renewed for a second season, and the Alias Grace miniseries.
She also often served as Netflix's voice in the debate over how it is taxed and regulated in Canada, advocating the company's view that it should not be taxed as other Canadian networks are (which has become a sticking point for national broadcasters fighting for audience eyeballs against over-the-top providers).
At a television production conference in Ottawa last month, Bradley addressed Netflix's recent $500-million investment in Canadian content production, admitting that Netflix is keeping its definition of "Canadian content" pretty loose. She also gave the audience of Canadian producers tips on how the streamer likes to be pitched.
Bradley has worked with Netflix since 2006 in a number of roles, including leading international launch teams. She previously served as director of content acquisition before taking on the VP of content role in 2012.
This story originally appeared on PlaybackOnline.ca