Endy gets animated with a custom Snapchat filter
The Canadian mattress brands develops an AR lens for Snap's new user engagement tool.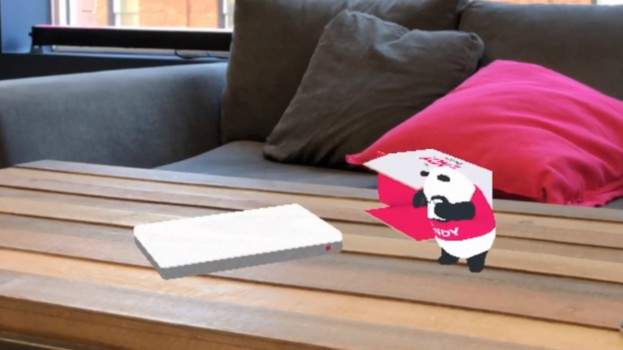 Canadian-born online mattress retailer Endy has launched its first 3D Snap filter, using augmented reality to engage with Snapchat users.
Endy's filter shows a panda (an animal known for its long sleep cycles) unboxing the brand's mattress and quickly falling asleep on it. It's available for 24 hours to users who either scan Endy's Snapcode or swipe up on its Snap ad.
The brand developed the creative in-house.
"Endy is always looking for innovative and exciting ways to reach our customers," said Aashish Nathwani, Endy's marketing director. "This lens allows us to connect with customers in a new and engaging way, by putting the joy of the Endy unboxing right in Canadians' pockets."
Related
· Endy uses Union Station to bridge the urban and suburban
Snapchat's photo-changing Lenses have long been a popular tool, with the company saying campaigns using them show a "19.7 point lift in ad awareness, a 6.4 point lift in brand awareness, and a 3.4 point lift in action intent." The company says more than one-third of Snapchat's daily users play with lenses every day, and users engage with the sponsored lenses for more than 15 seconds before snapping and posting a picture.
Snap launched its 3D World Lenses last year, allowing users to project virtual objects into real-world environments through their phone displays.