Zuckerberg announces data restrictions and potential bans
Facebook's CEO lays out his plan to regain user trust, but app developers will see the leash tighten.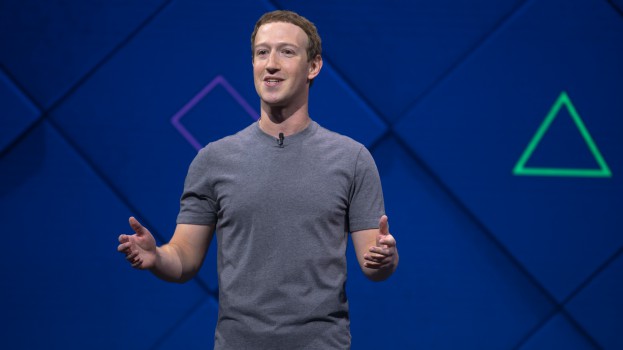 Facebook is set to conduct a massive audit of its app ecosystem in the wake of the Cambridge Analytica scandal and says it will ban any developer who objects to opening the books.
Brands using the platform may also be affected by further restrictions to user data that are expected to roll out as the platform seeks to regain the trust it's lost among users.
Over the weekend, a number of media investigations showed user data from approximately 50 million accounts obtained through a Facebook game were inappropriately shared with U.K.-based firm Cambridge Analytica. The firm (which has been tied to lobby efforts for the Trump 2016 election campaign and the Brexit vote) told Facebook the data had been deleted. But reports from whistleblowers suggest the firm may still have some of that information.
Facebook had previously declined to call this a "breach" on its part, saying it was the result of a third-party organization acting secretly.
The social platform's CEO Mark Zuckerberg had remained silent for days after news of the Cambridge Analytica scandal broke in major U.S. and U.K. newspapers. But he finally addressed the issue publicly on Wednesday in a Facebook post.
Zuckerberg laid out a series of steps the platform would take to hunt down other inappropriate uses of its user data and make its privacy controls more clear.
In his Facebook post, Zuckerberg acknowledged that his company has "a responsibility to protect your data, and if we can't then we don't deserve to serve you."
The company plans to restrict app developers' access to user data from current levels, blocking all access if a given user hasn't used an app in three months. Developers will have to seek approval from Facebook for deep-level user data, and sign a contract to get access to user posts and private info.
(Zuckerberg also reiterated that in 2015 Facebook had ended the policy that initially gave Cambridge Analytica so much user information. When the app in question went live, it could gather info from not only those who used it, but their entire friends list as well, a practice that was subsequently shuttered.)
The platform's interface will also get a small makeover to highlight privacy controls for users. A tool at the top of the news feed will be highlighted.
Zuckerberg also said any apps found to be in violation of data policies as part of the audit will be banned and all users affected by them will be notified.
"At the end of the day I'm responsible for what happens on our platform. I'm serious about doing what it takes to protect our community. While this specific issue involving Cambridge Analytica should no longer happen with new apps today, that doesn't change what happened in the past."