Ad business gives theScore a healthy quarter
The media company is still facing challenges for growth in the Android market.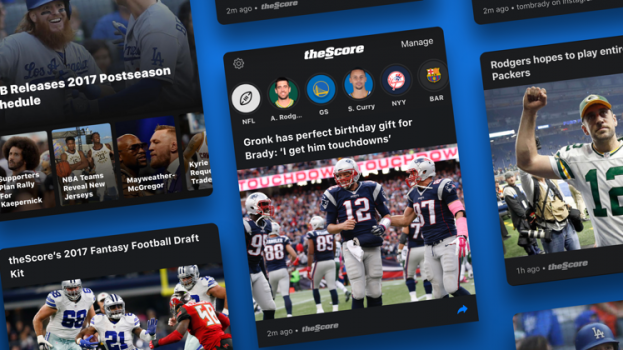 Revenue was up in Q2 for theScore. The mobile-first media company brought in $7.1 million for the quarter ended Feb. 28, up from $6.7 million from the same period in 2017.
The company attributed the strong quarter to healthy direct sales in Canada, as well as growing programmatic business in the U.S. TheScore's loss for the quarter was $0.5 million, an improvement from $1.4 million in Q2 2017.
Although app usage grew on iOS (monthly active users were up 9%), this was offset by lower monthly active users of TheScore's Android app, resulting in 4.1 million average monthly active users, even with Q2 2017. Average monthly app sessions per user were 85, down from 89.
John Levy, CEO and founder of theScore, acknowledged in the earnings call that the app market is highly competitive, although he was encouraged by the iOS growth. "Clearly Android remains the primary challenge that's affecting our overall app user growth, but we're tackling these industry-wide challenges through a combination of strategic product and marketing initiatives."
While theScore did not disclose how much revenue was generated by the specific e-sports vertical, it did reveal that video views were up significantly – 20 million for the quarter, up from 6.5 million. Social channels held strong at an average reach of 30 million people per month, while the company's Facebook Messenger chatbot surpassed 500,000 average monthly users for the first time.
Levy said the company continues to monitor areas of emerging technology that theScore can grow into. While he said areas such as e-sports and social can serve as tactics for brand-building, he said the hope is for them to "potentially become monetizable businesses themselves."