St. Joseph brings Cocktail Week to Toronto
The event is set for October and will highlight Toronto neighbourhoods with cocktails from the city's top bars and bartenders.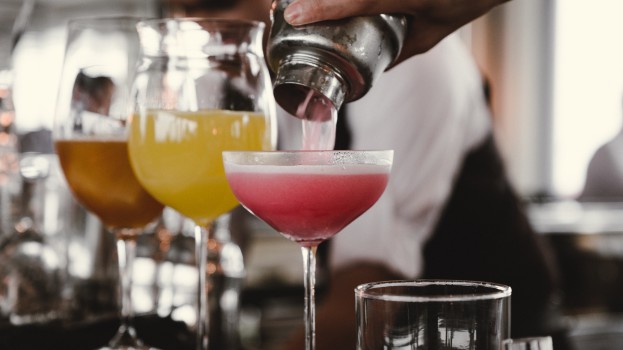 Drink lovers rejoice: Toronto Cocktail Week is coming to the city this fall, thanks to St. Joseph Media.
The six-day event will take place October 16 to 21, highlighting the city's growing cocktail culture and celebrated roster of bartenders and bars.
"In the past five to ten years, the cocktail scene in Toronto has really taken off," Carrie Gillis, St. Joseph's director of events and experiential, told MiC, adding that the city is merely catching up to cities such as London, Berlin, New Orleans and San Antonio, which already host their own cocktail events.
According to Gillis, Cocktail Week will put an emphasis on Toronto's neighbourhoods, focusing on the cocktails and bars that represent different pockets of the city. A bar guide will also be published ahead of the event to help showcase neighbourhood bars and their offerings.
Bars across the city will be urged to participate by creating a signature Cocktail Week drink and will also be given the chance to partake in activations at event headquarters, the location of which is yet to be announced.
Meanwhile, advertisers can integrate with the event through brand partnerships, sponsorships, guided tours, seminars, and behind-the-bar classes. St. Joseph will also be producing stand-alone, ticketed events at Toronto landmark locations.
The event has a five-person advisory panel of industry movers and shakers including bartender Christina Veira, writer Christine Sismondo, marketing and culture expert Max Valiquette, St. Joseph's managing director Maryam Sanati and bar owner Robin Goodfellow.
The news comes a week after the company announced its acquisition of the ninth annual Toronto Beer Week.
Gillis called St. Joseph's shift towards events a natural progression of the work they're known for, saying "it's all about staying relevant in the changing media landscape."
"Our core mission is to connect audiences with the things that they care about the most," she said. "Traditionally that's been done by creating great content in print and digital, but more and more it's about creating experiences that appeal to their passions."