Groupe V announces repositioning, puts advertisers in focus
The Quebec media group aims to provide a brand-friendly environment for advertisers.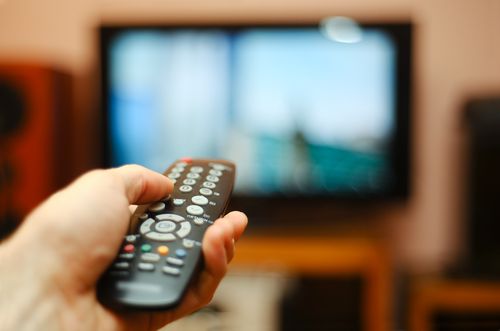 Groupe V Média is undergoing a major transformation.
The Quebec-based media company announced plans to reposition itself on Wednesday by shifting focus to advertisers, with new shows and opportunities for branded content across its various platforms.
The largest independent media group in Canada, Groupe V includes a television network, specialty channels MusiquePlus and MAX, online platforms Noovo and Boutique Noovo and the sports news website 25Stanley.
The repositioning announcement came shortly after Groupe V announced it had struck a deal with 20th Century Fox. The deal gives the company's 1.5 million MAX subscribers access to FX's entire network portfolio of content in French.
"We decided to literally transform our conventional channel, V – but we didn't want to lose our DNA," Dimitri Gourdin, EVP of strategy and communications at Groupe V, told MiC.
According to Gourdin, V's philosophy of trying new things and being different didn't always work in the favour of advertisers.
"We almost forgot the interest of advertisers," Gourdin said, adding that focusing on what audiences want, which at times meant providing "trash TV," resulted in a less secure environment for brands.
"This year we've decided to rebalance between the audience and advertisers," he said, adding that the company is aiming to keeping its distinctiveness in the Quebec market while also offering a secure environment for brands.
"We've stopped talking about being brand-safe, but we want to be brand-friendly," said Gourdin. "When we think now about programming, new content and new brands, the interests of advertisers are at the beginning of this thinking process."
Increased opportunities for advertisers will exist within programs through both product placements and commercials.
One way the company is doing this is by adding a "primetime offer," running food and lifestyle programming between 7 p.m. and 9 p.m. on V. Gourdin called the offering a "very brand-friendly environment with full potential for media integration and media creativity."
The idea to rebrand began a year ago when Groupe V conducted a survey that included client interviews.
"We learned a lot," Gourdin said, adding that although the company's clients do not want to live in a duopolistic Quebec – only having CBC and Quebecor – they wanted Groupe V to offer more opportunities for advertising in its shows.
"It's quite a difficult exercise, because we need to maintain our difference and audacity, but at the same time be brand-friendly," he admitted. But Gourdin is confident that Groupe V has struck a good balance for the next season with innovative shows both for advertisers and the group's audience.
Being the largest independent broadcaster in the country means the company is facing a lot of pressure, said Gourdin. "Advertising dollars are decreasing year after year, so we just need to maintain this position, which allows us to be very different. We really think this shift in our strategy in terms of programming and commercializing our shows will allow us to maintain our very unique position in the market."