Budweiser returns as title sponsor of County Fair
Budweiser County Fair takes place next month in Toronto and will feature additional sponsors Webers Burgers, Bacardi Breezer and more.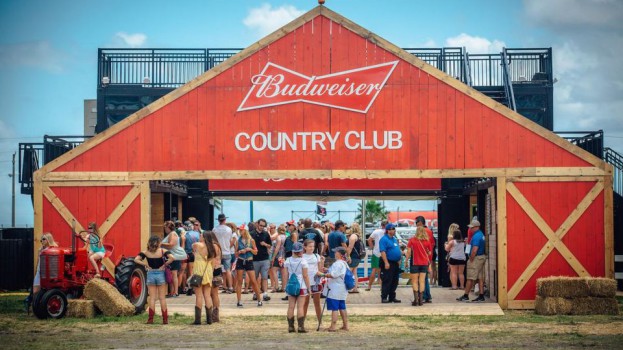 Budweiser has partnered with entertainment company MRG Group to bring country back to the big city for its second annual Budweiser County Fair.
The event, which runs from July 20 to 21 at Fort York Historic Site in Toronto, features everything you'd expect from a county fair – live country music, line-dancing, a mechanical bull, southern BBQ and, of course, lots of cold beer.
According to John Donnelly, president of MRG Events, the success of last year's premier fair, which drew approximately 20,000, inspired MRG to expand to the Vancouver market for an event taking place in August of this year, with the goal of expanding outwards from there.
"It worked last year in Toronto, so this year we're doing it in two markets. And hopefully next year it'll be four," he told MiC.
 Vancouver's Budweiser County Fair will take place August 24 and 25 at The Plaza of Nations.
Mike D'Agostini, director of marketing at Budweiser Canada, sees the fest as an opportunity to bring a little bit of the urban country lifestyle to downtown Toronto.
Part of that centres around good music, something that D'Agostini considers a key pillar for the Budweiser brand. Emerging Canadian country artists such as The Reklaws, Jade Eagleson and The Red Hill Valleys are all slated to perform.
But the global brand has aligned itself with the music industry for several years – even its new campaign titled "Tagwords" aims to prove it. Running in Brazil, the multi-platform campaign highlights how Bud has played its own part in musical history, featuring footage of rock heavyweights like Mick Jagger and Sex Pistol's frontman John Lydon enjoying a cold one.
The musical connection was particularly apparent in Canada last year when the brand signed a multi-year deal with music and events company Live Nation, a move that resulted in the renaming of Toronto's Molson Canadian Amphitheatre to become the Budweiser Stage.
While Budweiser is the event's title sponsor, additional sponsors include Webers Burgers, Bacardi Breezer, Ezra Brooks Bourbon and Ontario-based radio stations KX94-7 and KX96 New Country FM.
MRG has begun promoting the event through radio, social and OOH advertising, with graphics, social media and marketing all being developed in-house. Meanwhile, PR was led by Eighty-Eight Agency.