Wild on Media launches a line of sailboat ads in Toronto
The out-of-home company aims to make use of the city's evolving waterfront, which the president sees as ripe for advertising.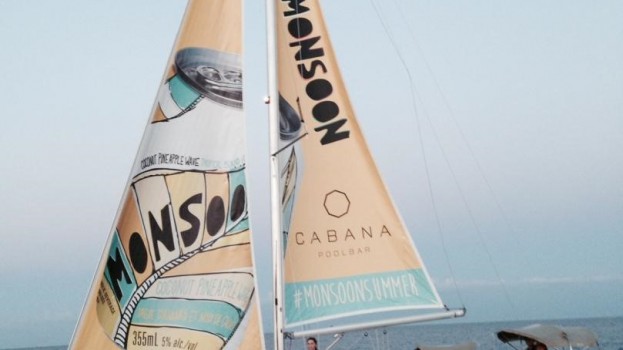 Out-of-home company Wild on Media is putting some wind in its marketing sails, launching a line of "sailboat ads" in Toronto this week.
Announced June 25, the launch is part of a year-long partnership with Toronto-based boat tour agency, Gone Sailing, allowing advertisers to make use of the city's waterways.
The partnership includes the use of four yachts measuring approximately 41 feet, which will sail across Toronto's harbour from east-to-west seven days a week, three times a day.
According to George Christidis, president of Wild On Media, Toronto's changing landscape makes for a perfect advertising opportunity.
"It's an uncluttered environment from an ad point of view," he said, adding that advertisers should be taking advantage of Toronto's tourism industry and condominium development along Lake Ontario.
Advertising opps include ad space on the body of a yacht (the hull) as well as 600 x 900 square-foot, digitally printed sails for four, eight or 12-week periods.
Other options include decals and temporary vinyl placed over the yacht's existing sails.
The company estimates a four-week campaign will cost between $25,000 and $42,000.
According to Wild on Media, around 12.9 million impressions could be gained over a four-week advertising period, with ads being exposed to the city's Harbourfront, Sugar Beach, Billy Bishop Airport and Toronto Islands.
The nearly two-decade old Toronto-based media company specializes in non-traditional outdoor advertising mediums including walking billboards – ads worn by people at street level – digital ad trucks and aerial advertising in Vancouver, Toronto, Montreal, Calgary and Edmonton.
Sailboat ads are being promoted through its advertising media planner, advertiser and manager database.