Quebec MP Pablo Rodriguez takes over Heritage as Joly shuffled out
Joly, whose tenure has included 2017's Creative Canada policy and the review of the Broadcast and Telecommunications Acts, is being moved to the tourism and official languages portfolio.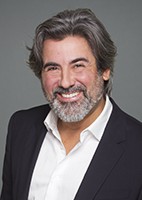 There's a new face leading the Canadian Heritage portfolio, as Prime Minister Justin Trudeau unveiled his cabinet shuffle this morning. Minister of Canadian Heritage Melanie Joly has been assigned a new portfolio and is being replaced by Quebec MP Pablo Rodriguez, who until now has served as chief government whip. Rodriguez is being named Minister of Canadian Heritage and Multiculturalism. Joly, who has overseen the Heritage portfolio since Trudeau took office in 2015, has been appointed Minister of Tourism, Official Languages and la Francophonie. The move happens at an important time in the Canadian film and television industry's history. The government is in the midst of reviewing the Broadcast and Telecommunications Acts, with a goal to modernizing the legislation for the digital age. In June, Joly appointed a seven-person panel to review the Acts. The review is focused on how the Acts can support the creation, production and distribution of Canadian content in both official languages, while also updating the broadcast system to ensure "all players are reflected within it and can contribute to it."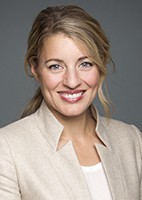 Joly's tenure in Heritage, inaugurated with a promise to modernize screen-industry policies, has made its mark on the industry. In addition to her signature Creative Canada policy, which included the announcement of a $500 million investment from Netflix in Canada and the country's first cultural trade mission to China, she also made the decision to send the CRTC's controversial Group Licence Renewal decision back to the commission for reconsideration- a move that was applauded by many in the industry. Joly has also faced her share of criticism. Creative Canada in particular was criticized for not going far enough to regulate foreign digital players. In its report to the federal government on the future of program distribution in Canada, the CRTC suggested ISPs and WSPs be required to contribute to the Canadian content system in the same manner as BDUs.   This story originally appeared on Playback.