Facebook adds more third-party verification to video metrics
Some metrics, such as percentage viewed and 30-second views, are also being pushed out.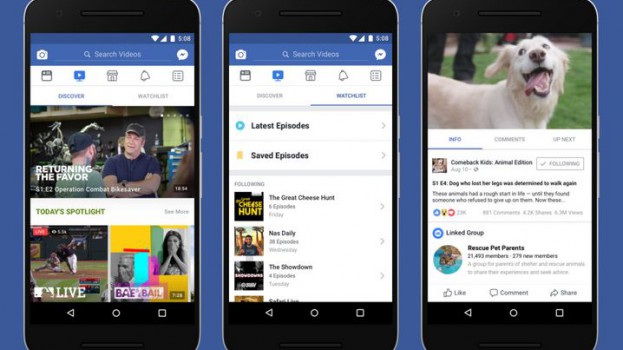 Social networking giant Facebook has updated its video advertising solutions in order to provide better metrics for brands.
The platform is changing the way it reports duration (total amount of time a video was viewed). It's now committing to measuring unrepeated seconds in its three-second and 10-second video view metrics. Because Facebook's interface allows users to rewind and rewatch certain parts of videos in their feeds, Facebook's metrics previously included the seconds that people may have watched more than once because they rewinded the video.
"Businesses have told us they'd prefer that these [three-second and 10-second view] metrics only count unrepeated seconds watched to more accurately measure consumption," the company said in a statement.
Facebook is also adding a new Video Plays metric in its ads manager and in its ads API, which incorporates third-party verification from Oracle Data Cloud's Moat Measurement product suite. The new metric will allow advertisers to measure the number of video ads that start to play in people's feeds, versus those that do not automatically play (which may be because of a person's setting, network or behaviour). Facebook has also vowed to continue working with more partners to enable increased third-party verification.
Some metrics are also being removed to simplify reporting. Facebook will no longer disclose the number of 30-second views and the "percentage watch" metric. The social network has stated that these metrics are redundant with other offered metrics and are used infrequently. It still reports the number of video watches to certain percentage benchmarks (25%, 50%, 75% and 100%) and average watch time, which are among the metrics it recommends using in its place.
Experts and leaders in the media industry have been calling for increased levels of third-party verification for advertisers for several years. While Facebook has added more third-party verification, especially around videos, Matt Devlin, managing director of marketing science at PHD, previously told MiC that video metrics are some of the less relevant forms of measurement. "Completion rates and audio opt-in rates are low enough that the platform has always had limitations for those that are looking for an experience comparable to TV or forced pre-roll," he said.