Social strategies may not align with users' priorities: study
Sprout Social looks at what it takes to connect with users on social networks.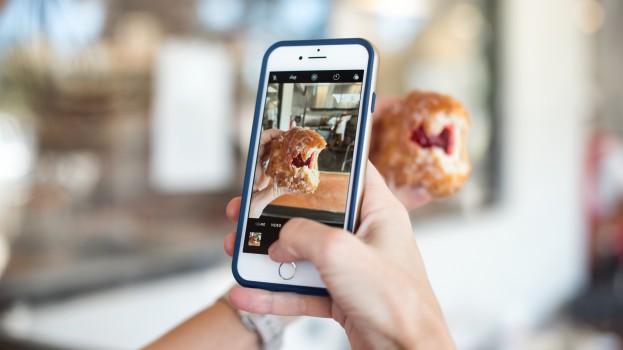 A new study by Sprout Social shows that more than half of social media-focused marketers (55%) find measuring ROI a difficult aspect of social media advertising.
The same study, which polled more than 1,200 consumers and 2,000 marketers in North America via an online survey in June, also found that social media marketers' priorities don't quite match up with what internet users want to get out of their social experience.
When asked what their priorities were when it came to interacting with brands on social media, most users said discounts or sales (72%). But that's very different from what marketers said their social priorities are: only 18% said they wanted to use social to market discounts or sales.
The next most popular types of posts for users were those that showcase new products or services (60%), posts that teach something (59%) and posts that entertain (56%). The most popular choices for marketers were posts that teach something (61%), posts that tell a story (58% of marketers vs. 37% of internet users), posts that announce what is happening at a company (51%), and posts that showcase personality (44% of marketers vs. 23% of internet users).
Sprout identified these discrepancies as a "missed opportunity" for digital marketers, and suggested that marketers capitalize on the biggest area of overlap – posts that teach.
"If you aren't already, meet consumers in this sweet spot in the consideration stage," Sprout wrote, also stating that that while "everyone loves a deal," social marketers can't build their strategies solely around deals, so the educational posts can help drive consideration.
As for the ROI challenge (only 14% of respondents said they are able to quantify revenue from social), Sprout's data showed that marketers may not be able to measure that ROI simply because they're not putting all of their social dollars into easy attribution activities, such as drives to websites. Most surveyed marketers say their social dollars are spent on content that increases brand awareness (80%) and increasing community engagement (65%). Meanwhile, 54% aim to generate web traffic and 45% use their social dollars to focus on sales and lead generation, which Sprout stated is the traditional way to measure attribution.
Nevertheless, Sprout stated that this diversity is good, and a social strategy that's overly focused on sales is "too microscopic."
"That's not because social marketers aren't sophisticated enough to focus on conversions," the company stated. "It's because social's true value isn't in direct attribution — it's in the awareness and consideration stages of the funnel."
Finally, Sprout looked at user priorities and engagement per network to determine what kind of content marketers need to succeed on each platform. Video should be the biggest priority for Facebook, Instagram and Snapchat, while Sprout said marketers should put their budget into audience insights on LinkedIn and data-driven strategies on Twitter.