Acronym says hello to Canada
Global CMO Mike Grehan chats about the Canadian market, the rise of consultancies and the disruption of the "funnel" model.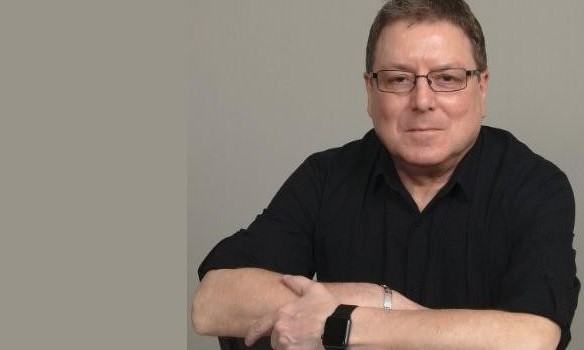 "I hate the idea of personas because they just create dull people," said Mike Grehan, global CMO and managing director of global search and digital agency Acronym in New York. "Instead of marketing to personas, we should be thinking about moments in time, and how we meet and serve people in those moments."
The longtime SEO guru and author spoke to MiC at Toronto's Spoke Club on the afternoon of Aug. 23 as he was awaiting the start of the VIP Brand Connect summit. Grehan, who is also the former publisher of SearchEngineWatch.com and ClickZ.com, later served as the moderator for a fireside chat with Alfredo C. Tan, chief digital and innovation officer for WestJet.
For Grehan and Acronym the event wasn't merely another speaking engagement. Acronym was using it as its "official hello" to the Canadian market, serving as the official sponsor of the event. Although Acronym has done business with numerous Canadian clients, such as hoteliers Four Seasons and Fairmont, it has recently (and quietly) established its first official Canadian outpost, opening an office at Yonge and Bloor in late spring. Currently, Acronym Media Canada hosts only five employees, with Kristi Karens (former VP of strategy at JWT) heading up strategy and business development for the agency.
Now, Acronym Canada is in full swing and ready for its close-up. Grehan, who is still working closely with Acronym Canada, sat down with MiC to discuss why the company set its sights on the Canadian market. He also touched on the increasingly murky relationship between agencies and consultancies, the role that search plays in the customer journeys and why brands need to stop worrying about a broad audience.
Interview has been edited for clarity and length.
Why did it make sense to establish yourself in Toronto?
It wasn't just a matter of "stick a pin in a map and let's go there." It's twofold. One is that we've had longstanding relationships with some fabulous brands here – Four Seasons, whom we've been working with for 12 years. We also work with Fairmont. There are a lot of references we've gotten. We've  been building up a client base here anyway. We're always here going back and forth.
The second is the technology community. We've spent a lot of money on our own proprietary technology, and we have a fascination with understanding the algorithms that are used and the technology that goes into AI and machine learning. In Canada in general, but here in Toronto especially, there's a great network of people who are working on [tech] projects and ventures. Acronym is both a service company and a technology company. Technology has changed so much, and we have so many great relationships, we didn't exactly have to do a feasibility study to know that we should be here.
What are some things about the Canadian digital market that you find curious?
When I was programming [SES Conference & Expo, a global search engine conference] in Canada, I was often looking at content that was – not more general, but educational. And it's not that Canada was behind, but Canada is a very, very big place where it takes a little while for all of this information to get out there. We were aware when we set up here that being in Toronto would be one thing, but people would be coming in from everywhere – Montreal, Vancouver, everywhere and in between. Being here and having a home here allows us to actually provide more big-picture education.
As an agency that's in a bit of a nebulous space between tech provider, agency and consultancy, how do you view the changing relationship between those types of companies?
So much of what we do now is less about brand and channel and more about client and customer. We need to get the client and customer together at a much earlier stage to start building that brand affinity.
A lot of major clients worry more now about the data. With the holding company thing, it was a one-stop shop. 'I can get TV, I can get media buying, I can get all these things.' Now they ask, 'Where's the data, who has the data?' As an independent, we have years and years of data and we can mine more. With brands now, you have to provide a broader range of services and a slightly different business model. I think we're in a day and age where being independent works more for doing that. The marketplace is still fragmented, but I think soon we're going to see more acquisitions by larger consultancies, especially of anything with the word cloud in the title.
Has the position of search in the decision-making funnel changed over the last 20 years, or has it always been at the upper-level?
It's more that search has gone from finding documents on the World Wide Web, to connecting you to the content experience – content that is relevant and useful in the moment. People from Google are invested in understanding micro-movements, signals of intent. The idea that there's a funnel that is wide at the top and then when you're ready to buy you get pushed through at the bottom – and I always thought that sounded very painful, to be honest – that was a linear journey that applies to a broadcast media approach. If you're talking to someone on a device… you don't want to talk to an audience. This [phone] is the most personal relationship I have. If I lose it, I'm gonna sit and cry for the rest of the day. We're beginning to understand that it's about 'me.' Results that I see now in search are about me specifically, and not about this huge broadcast audience. What I do with our clients now is, 'develop content around intent.' Don't ask me for a credit card when I just started searching for something to help the brown spots on my lawn, because I just started searching.