Trader bolsters programmatic, branded content teams
National leadership consultant James Ranson says the hires signal the company's 'new direction,' which includes targeting both lower- and upper-funnel purchasers.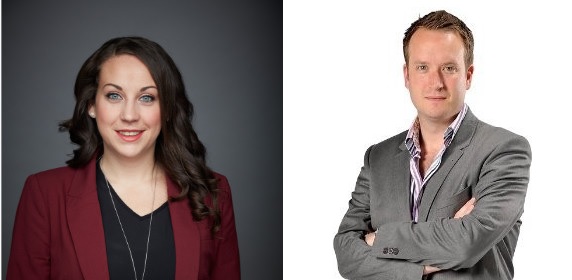 Automotive media company Trader has made two senior hires as it aims to expand both its programmatic and branded content capabilities.
Former Rogers account executive Korie Weston has joined the company as its first national programmatic executive. Weston, whose resume also includes four years as a programmatic team lead at Zenith, will lead the company's programmatic teams, working with Trader's agencies and advertisers (largely auto and equipment manufacturers) to develop performance-oriented campaigns through an automated buying process. Weston's team will largely target national advertisers.
Additionally, the company has hired Stuart Staves as a management consultant, and will focus on the company's content strategy. Staves previously worked at Joe Media and Amobee. He will also work with agencies and advertisers to develop digital branded content that appeals to Trader's auto consumers.
James Ranson, national leadership consultant for Trader, told MiC that the new hires signal the company's efforts to develop its branded content and programmatic advertising capabilities.
"Even though we were very much programmatically enabled already – many come through open exchange or a private marketplace – we've positioned this as a 'new direction' mentality, building up our tech stacks through various platforms, and using data management to maximize the business," he said. "[Hiring Weston] wasn't just a sales play. She can sort of accelerate our learning curve."
Staves was brought on to bring the company up to speed in the branded content space, which Ranson believes will complement the company's programmatic capabilities.
"On one hand, you aim to create an engaging environment, but how do you drive the consumers to that space?" asked Ranson. "While programmatic plays a huge part in driving performance, I see social channels playing a huge part in driving the channels. You need that balance as a publishing house."
He also noted that for a company such as Trader, which runs a network of auto information, listing and showcase sites, both programmatic and branded content serve consumer needs at different stages of the buying journey. "Some are upper-funnel, like the research stage, so you want to focus more on an editorial environment. Or, maybe they're only a couple weeks out from making a purchasing decision, looking at vehicles in detail. A programmatic environment would allow us to execute in that space a bit more technically."
Trader's network of websites (which includes AutoTrader.ca and the French-language AutoHebdo.net) drive more than 16 million visits per month, according to the company, with more than 4.1 million mobile app downloads.