Days Inn scores partnership deal with CHL
The deal will see the hotel chain partner with the hockey league at three national events.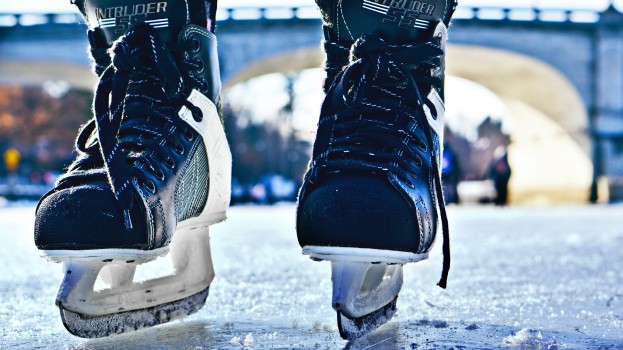 Days Inn Canada is partnering with the Canadian Hockey League (CHL) to reach a new audience and boost the hotel chain's traffic.
According to Ally Wesson, director of marketing at Realstar Hospitality (which holds the rights to the Days Inn brand in Canada), the partnership is a "perfect match" with the CHL's demographic, coinciding with the Days Inn's target of urban and suburban adults who travel for work.
According stats provided by Days Inn, nearly 40% of CHL fans travel for business, with close to 90% travelling for leisure.
"We're looking to build business from Monday to Thursday for the brand in Canada," Wesson tells MiC, adding that there are close to 30 Days Inn locations present within CHL markets across Canada.
This is the first time the company has partnered with the CHL. Partnership elements include onsite activations at events – which will feature gift card giveaways and social media contests – as well as an on-ice logo in the defensive zone and a digital presence on the CHL website, social channels and e-newsletter.
It will also include in-venue kiosks at three national events including the Sherwin-Williams CHL/NHL Top Prospects Game in Red Deer, Alta. on Jan. 23, the CIBC Canada Russia Series, which takes place across Canada from Nov. 5 to 15, and the Memorial Cup, presented by Kia in Halifax from May 16 to 26.
"[The partnership] gives us a new opportunity to reach a different kind of audience and it's a really great way for us to drive awareness of the Days Inn brand," Wesson says, adding that the partnership will run until the end of the Memorial Cup on May 26.
Sports is a new area for Days Inn, according to Wesson, who says the company usually partners with charities.
"We haven't typically partnered too much with the sports market, so this is a really great way to get in there," she says.
In March, Days Inn partnered with national non-profit organization ParticipAction to promote physical activity for children and youth.
Days Inn worked directly with the CHL without the use of an agency.