Spotify's ad business grows in Q3
Growth for the company's self-serve product could help increase margins for the streamer.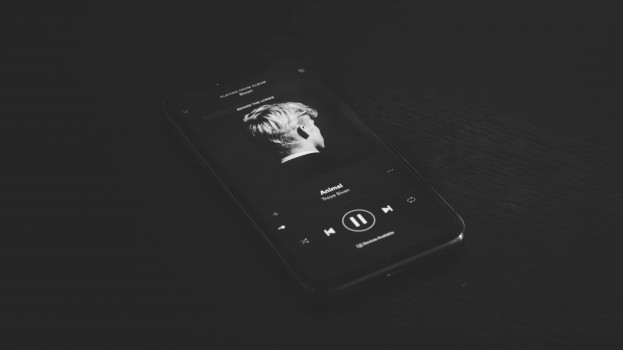 Spotify's users and revenue are growing – and the ad-supported side appears to be outpacing the premium side.
In its third-quarter results – only the streaming company's third financial results since going public in early 2018 – the Stockholm-based company recorded €1.4 billion in revenue (approximately CAD$2 billion). Of that total, €142 million (CAD$211 million) came from its ad-supported business and €1.2 billion (CAD$1.2 billion) came from subscription fees.
Although subscriptions bring in more money for Spotify, ad revenues are rising at a faster rate. From quarter-to-quarter, ad-supported revenue grew by 16%, whereas subscription revenue grew by 5%.
Users of the ad-supported model also appear to be growing at a faster rate. Currently, 45.5% of Spotify's users pay for an ad-free experience. Data from Spotify's three consecutive reports show that the growth rate of ad-free subscriptions is consistent and strong.
Since Q1, the ad-supported option has had a growth rate of 24%, while premium has grown 19.8% since then. Notably, growth for premium outpaced the steady growth for ad-supported Spotify between Q1 and Q2, but slowed significantly in the last three months. This coincided with updates to Spotify's ad-supported product, which allowed users to have a few more control options over what songs they listened to and a greater number of allotted skips.
Spotify does not break down its number of ad-free and premium users by region, but 31% of its total monthly active users come from North America. According to a recent MTM study, 53% of Canadian Anglophones use either the premium or the ad-supported version of Spotify, and its penetration has nearly quadrupled in four years.
While Spotify is still not yet profitable, it posted its smallest operating loss (€6 million, equivalent to CAD$8.9 million) and loss margin (0.5%) so far.
The company reported in its earnings that it expects its new programmatic and self-serve products, which it introduced in Q2, to play a bigger role in revenue in the next year. Although it disclosed that revenues from Ad Studio, the self-serve platform that launched in Canada, the U.S., U.K. and Australia, has revenues that are "still quite small," the company has seen a positive growth trajectory for the platform. Because operating costs are lower for self-serve, Spotify said it also expects operating margins will increase as the Ad Studio gains popularity.