Marketers are shifting influencer budgets: study
Plus, influencers say they get the most satisfaction out of working directly with brands.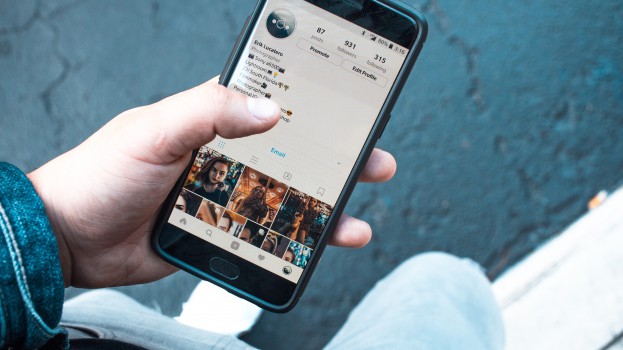 A new study shows that although marketers aren't necessarily spending more on influencer marketing, they're feeling much better about their efforts in the area.
More than half (54%) of marketers have seen an increase in the effectiveness of their influencer marketing efforts from last year, and 50% have seen an increase in the effectiveness of their content marketing efforts.
That's according to the second annual State of the Creator Economy report by Izea, which surveyed 500 Canadian marketers on their feelings and perceptions of the content marketing industry.
The median influencer marketing budget among marketers surveyed is in the $300,000 to $499,999 range. However, the largest cohort is in the $1 to $2.9 million range, where 19% of respondents place their estimated influencer spend. However, it is still relatively common to have budgets under $100,000; 17% have their budgets between $50,000 and $99,999 and 16% spend $49,000 or less annually. Only 6% of marketers report spending $3 million or more per year on influencer marketing.
In fact, Izea's research shows that the number of marketers with smaller influencer budgets is increasing; last year only 11% spent under $49,000 on influencer marketing and 13% spent between $50,000 and $99,000. Meanwhile, the number of marketers spending between $700,000 and $999,999 has decreased (10%, down from 16%), as have the number of marketers spending between $1 million and $2.99 million (19%, down from 22%).
Additionally, as some marketers become more nimble with their budgets, creators themselves report spending less time creating social content. For the last four years, an increasing number of creators report spending 39 hours per month or less creating social content (currently, 52% say they work this amount). The number of influencers working more hours on social has steadily decreased (only 14% report working 125 hours or more per month on social).
Instagram remains the most popular content platform for creators (88% use it professionally), followed by Facebook (87%). Creators' own blogs have steadily trended downward (71% use blogs, compared to 91% in 2014), which Izea says is an indication that influencers are moving away from long-form, written content and more to snackable, small pieces of content such Instagram and Facebook that don't require as much time.
This, Izea said, means that marketers are likely seeing more effectiveness from influencer and content marketing campaigns without having to put as much time or budget into them.
While some marketers have seen negative shifts in the effectiveness (9% reported seeing a decrease in effectiveness for both influencer and content marketing), the positive shifts outweighed the negative. Brand-specific web development also had a high ratio of positive versus negative shifts (47% saw an increase in effectiveness, 7% saw a decrease). Less drastic ratios were seen in TV advertising (40% saw an increase in effectiveness whereas 22% saw a decrease) and magazine advertising (27% increase versus 20% decrease). Newspaper advertising saw more perceived decreases than increases (29% versus 22%).
New this year, Izea also surveyed creators to see what companies they worked with most often on content campaigns. Most (69%) report working with influencer and content exchange companies (such as Influicity or #Paid) and 66% say they work directly with brands and/or marketers. PR agencies (52%) and ad agencies (46%) followed, while only 12% work through talent agencies.
But on a scale of one to 10, it was brand-direct relationships that had the highest rate of ease and satisfaction for creators. Respondents reported an average grade of 7.81 out of 10 for working with brands/marketers, 7.48 for influencer exchange companies, 7.43 for PR agencies, 7.31 for ad agencies and 6.5 for talent agencies.