Snap launches friend-focused features
The social platform launched two new features in collaboration with Canadian software company Bitmoji.
Snapchat wants to highlight users' friendships through a new collaboration with Canadian software company, Bitmoji.
The social platform announced the launch of two new features, including Friendship Profiles and Bitmoji Stories, which began rolling out this week.
Friendship Profiles give users the ability to view all of the content they've shared with friends in Chat within a users' Friendship Profile, including saved images, videos, messages and links.
Users can also opt to share their location on their profile using Snap Map.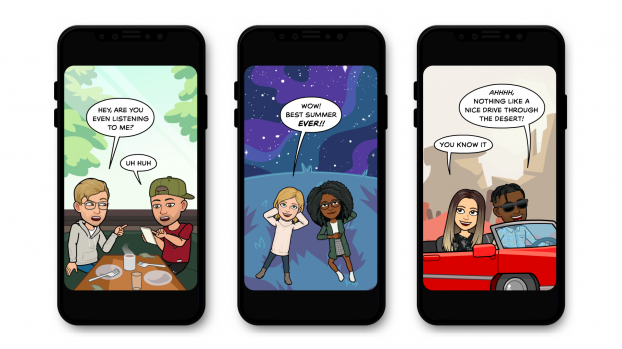 According to a Snapchat spokesperson, the launch is all about celebrating relationships with friends privately, rather than other platforms which focus on public sharing.
That plays into Snap's current strategy, which, according to Canadian country manager Joe Strolz, is more focused on the chat interactions between friends than professional influencers.
"Purchase decisions are far more influenced by friends and family than they are by professional influencers," he told MiC in an earlier interview. He also said the biddable side of the ad business is seeing more activity than upper-funnel executions such as sponsored lenses.
Along with the introduction of profiles, the company also launched Bitmoji Stories – weekly comic strip "episodes" that feature users and their friends (as Bitmoji avatars). Stories will began rolling out on the platform's ad-supported Discover menu on Nov. 14. According to a Snap spokesperson, the features do not include ads at this time.