Postmedia reduces print schedule for Northern papers
Four community papers will shutter their Monday editions; staff will remain unchanged.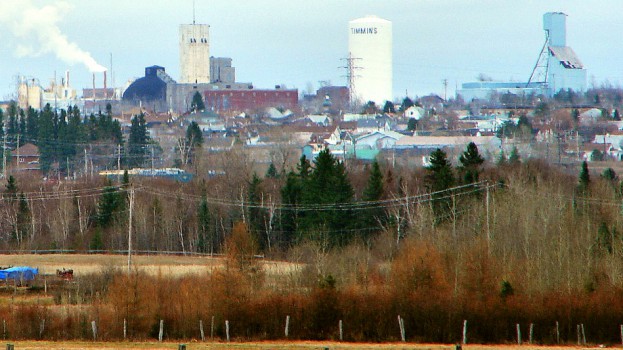 Residents of Sudbury, North Bay, Sault Ste. Marie and Timmins will soon see a reduction in the amount of print news they receive.
Four Postmedia-owned papers (the Sudbury Star, North Bay Nugget, Sault Star and the Timmins Daily Press) will cease publishing their Monday print editions and digital e-editions effective Dec. 17 as a result of cuts by Postmedia. Statements posted by all the papers cited "the changing media landscape in North America and [Postmedia's] own digital transformation."
Publishers for the various papers have confirmed that there have been no cuts to newsroom or sales staff and there are no imminent plans to cut staff. Staff will continue publishing online and on social media per their normal schedules, according to the papers.
For readers, there will be no change in subscription price.
These aren't the first cuts by Postmedia in Northeastern Ontario; this past summer the company ceased the print editions of papers in Kirkland Lake and Pembroke, while shuttering altogether Kapuskasing's Northern Times.
Those cuts have been part of an ongoing effort by Postmedia to salvage costs amidst falling advertising revenue (print dropped 17% year-over-year in its most recent quarterly report; digital rose by 13.2% but was not enough to compensate for print losses and revenue overall fell by 10%). The bulk of this year's cuts occurred in August as part of an effort to reduce salary expenses across the organization. The goal was to shed 10% of its expenses by Aug. 31, primarily through voluntary buyouts. It also cut newsrooms and operations in Alberta, southwestern Ontario and Manitoba.
According to Postmedia's most recent quarterly report, which covered the three-month period ended Sept. 30, expenses were reduced by 6.5% over the period. In the weeks following the company's quarterly report, it reduced print schedules for papers in Kingston, Belleville, Brockville and Chatham.
Of the four most recent communities set to lose their Monday editions, Sudbury boasts the highest population at 161,000, while Timmins' is the lowest at 41,000. The Nugget is the oldest of the papers, founded in 1907. A summer study by Public Policy Forum (which included Timmins among the cities it observed) found that cuts to local news resulted in a reduction in stories covering legislatures, courts and politics, and also reduced several qualitative matters such as historical context and diverse viewpoints.
Postmedia cut the Monday print edition of its flagship daily, the National Post, this past spring.