TV ad spend down despite high consumption: study
Warc's latest report states that despite adspend on a downturn, TV reaches almost 100% of Canadians monthly.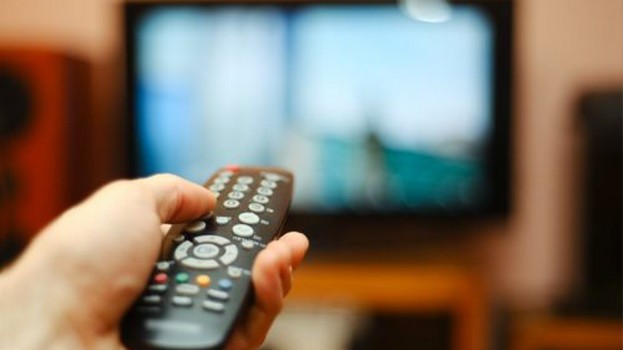 TV isn't getting the praise it deserves, according to Warc's most recently Global Ad Trends, which shows TV's reach as being close to 100% in Canada per month.
Warc's December report, "TV at a Crossroads," shows that TV ad spend is on a downturn with the estimated $3.5 billion ad spend this year in Canada, down 1.8% from 2017 and 17.3% from 2011. But despite that, TV is still the largest display medium in Canada.
According to the report, viewership of live TV in Canada hit an average of two hours, 16 minutes per day in 2018 – down by one minute from 2017 and 28 minutes fewer than in 2013. In 2017, ad spend hit US$201.3 billion in North America.
TV has a dominant reach in Canada – 98.4% of people in Canada consume monthly and 80.6% of people consume it daily, compared to 92.2% of people in the U.S. monthly and 70.5% daily. This mirrors a trend observed by Global TV Group in a recent study which found that TV had a higher penetration rate in Canada than any other country studied.
Although Canada's daily consumption time dropped by one minute per day this year, around the globe daily consumption dropped by four minutes in the past year. The global average is now at one hour 54 minutes, according to the report which shows the drop as coinciding with a rise in internet penetration.
In Canada, TV's share of display ad spend (32.9%) is down 1.1 percentage points from 2017 and 37.2% from 2011. Globally, TV ad spend accounted for 41.9% of display investment in 2018, 25.1% higher than mobile internet, which comes in as the second-largest display medium.
Warc also found that despite reduced ad spend, TV campaigns generally coincide with success for brands. The report states that successful, high-budget campaigns skew toward TV (62%), while low-budget campaigns skew toward digital spend (57%) in the U.S. The report did not offer similar statistics on the Canadian market. The report also citing research by the Advertising Research Foundation (ARF) showing that sales returns dip $3 for every $1 reduction in TV advertising.
Still, despite the figure from the ARF, Warc states that 32% of marketers responding to its recent Marketer's Toolkit survey intend to reduce TV investment in the new year.
Globally, OTT TV revenue will grow 29% this year, according to the report, making it $70 billion. However, close to one-quarter of U.S. Netflix subscribers (22.6%) claim they would unsubscribe if ads were introduced before and during shows – even if the subscription fee was reduced. In the U.S., 15.8% say they would 'definitely' or 'probably' leave even with a hypothetical $3 fee reduction. However, 40.7% say they would stay with the service even if ads were introduced and there was no fee reduction.
Referred to by Warc as "FAANG", Facebook, Amazon, Apple, Netflix and Google are noted as having nearly tripled their own ad spend on TV over the past six years in the U.S., with Netflix accounting for 3.4% share of the groups investment ($53 million) last year.