Strong TV results propel Corus to growth in Q1
The entertainment giant has credited popular new and returning shows such as FBI and New Amsterdam for the lift.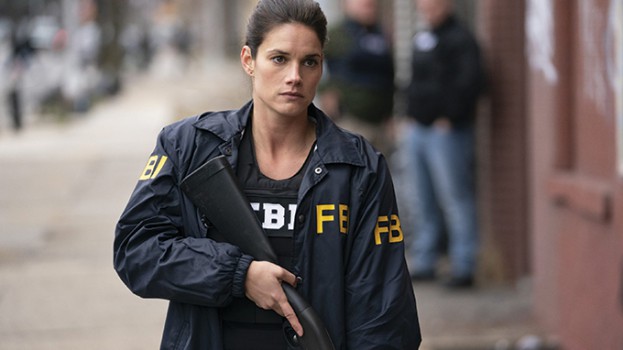 Corus Entertainment returned to growth in Q1 as a strong performance from its fall TV schedule and an uptick in TV advertising led the media company to 2% year-over-year growth.
Overall revenue for TV and radio increased to $467.5 million in Q1, up from $457.4 million a year ago, while segment profits increased by 8% to $191.6 million, compared to $177.9 million a year ago.
Within that total, TV revenues climbed 3% to $426.2 million, up from $415.5 million in Q1 of last year. Meanwhile, Corus' radio business posted slight declines, with revenue slipping 2% to $41.2 million, compared with $41.9 million a year ago.
Corus attributed the TV uptick to new and returning series including FBI (pictured), New Amsterdam, Celebrity Big Brother, The Titan Games, NCIS and Survivor, which contributed to a 15% increase in overall audience. According to Numeris data provided by Corus, New Amsterdam was the highest-rated new drama of the fall season on Canadian TV.
In its kids business, president and CEO Doug Murphy said Corus is continuing to put significant investment behind Nelvana. Murphy told analysts during a Tuesday conference call that Nelvana is on track to increase its production output by 50% this year. Shows in the pipeline include Esme and Roy (with Sesame Workshop), Corn & Peg (with Nickelodeon), Agent Binky: Pets of the Universe (based on a Kids Can Press title), as well as the animated short property, The Most Magnificent Thing, narrated by Whoopi Goldberg.
Murphy also said Corus will continue to build out the slate of unscripted titles produced via its Studios banner, with a particular focus on expanding its sales footprint in the U.S. market. Current titles on Corus Studios' unscripted roster are Masters of Flip, Backyard Builds, Rust Valley Restorers and Fire Masters.
This story originally appears in Playback.