Where do consumers notice ads the most?
According to Vividata, print loyalty is still strong, and online TV streaming has led to an increase in overall TV consumption.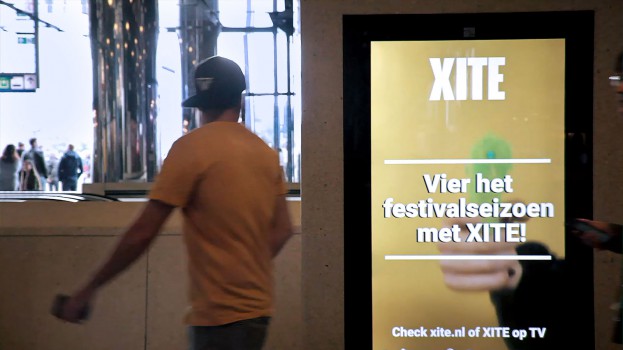 Canadian research firm Vividata's latest quarterly survey focuses not only on how many people are consuming different forms of media, but also on their attitudes toward media and how likely they are to notice the ads.
Vividata conducts its studies on a year-round basis, with this most recent quarter seeing more than 43,000 Canadians age 14+ surveyed. The surveys took place between October 2017 and September 2018.
Three quarters of Canadian adults report that they have read a newspaper in the past week (either digitally or on paper). More than half accessed the content through a mobile device.
As for the effect of newspaper advertisements, one quarter of newspaper readers searched online for a product, brand or service advertised in a newspaper, and one in seven went through with the purchase.
Magazines have similar popularity to newspapers. Around 80% of respondents have read a magazine brand in the past month, and 50% accessed the content through some sort of digital device. While magazines didn't boast the same conversion results as newspapers, one quarter of readers said they spoke about advertisements from magazines with others.
Platform readership varies by title, but in general, print is still stronger than some headlines would have others believe. According to Vividata, 42% of newspaper readers consume exclusively through print. The affinity for print is even stronger for magazines, with 63% consuming exclusively through print.
Just how popular are smart speakers? Right now, an estimated one million, or 7% of Canadian households, currently own a smart speaker (such as Amazon Echo or Google Home). Next year, that total could nearly double, with another 720,000 households stating that they intend to purchase a speaker in the next 12 months. Additionally, 2% of households own some form of smart home controller/hub. Another half million households intend to purchase one in the next 12 months.
In terms of television, more than one third of respondents (37%) agreed with the statement, "online TV streaming services have changed the way I watch TV."
One of those changes might very well be that they're watching more TV in general. Half of the individuals surveyed said that because of streaming services, they watch more TV than they used to, regardless of platform.
For audio, nearly one tenth of respondents report to listening to either radio or audio content on public transit, and half of those individuals use a free audio service to do so.
More than three quarters (77%) have noticed an OOH ad in the past week, and 58% noticed a digital ad specifically. More affluent Canadians (household incomes of $150,000 or more) over-index in noticing OOH ads.