Mobile spend set to outpace TV: study
The average mobile spend is now $35.36 per user.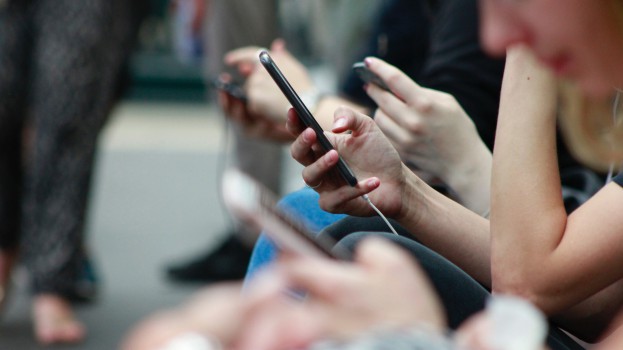 The TV set is about to be overtaken by the handset.
Global ad and data firm Warc shows that mobile is currently the second-largest ad medium in terms of spend, and if current growth rates are maintained, it will overtake TV this year.
The 12 key markets studied by Warc, which include Canada, represent three-quarters of global ad spend, and 91.1% of all mobile ad spend (a total of $125.6 billion). In those markets, 80% of the mobile market's current value was created in the last five years. With a sharp rise in consumption (52% of the global population accesses the internet through mobile), advertisers have upped their own investment accordingly.
The average mobile ad spend is $35.36 per global user.
Daily consumption of mobile has more than doubled since 2012, increasing by almost two hours per day. More than 90% of that time is spent in-app, with the main focus being social networking.
Of the 800 senior marketers surveyed by Warc, 71% expect their mobile budgets to rise this year. Unfortunately for many digital media providers, that spend is expected to further the digital duopoly, with 71% going to Google- and Facebook-owned platforms. Most of Facebook's daily users access the platform via mobile, and most of Google's recent growth has been due to growth in mobile search.
Programmatic is also playing its part in the growth of mobile advertising. Nearly two-thirds (62.6%) of digital display ad spend was traded programmatically last year (representing a value of $71.5 billion). That has nearly doubled in the last four years.
With the rollout of 5G mobile internet (an estimated 18.4% of the global population will have a 5G subscription by 2024), Warc expects mobile spend to continue to rise. By 2025, it expects 75% of internet users to be mobile-only.
Top concerns going forward remain viewability and measurement; 47% of respondents were concerned about these factors, and one-fifth said they were unable to accurately measure ROI. Approximately half of mobile display (non-video) meet the current MRC viewability standard of at least half the pixels being visible for one continuous second. Video fares better (71.1% meet the standard) but are more susceptible to ad-blocking, according to Warc.