Cue Digital partners on new mobile ad format
Ad-tech company Polar will bring its Boost Box technology to Canada.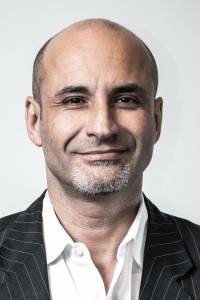 Cue Digital has teamed up with New York and Toronto-based ad-tech company Polar to be the first online media sales company to offer Polar's new Boost Box ad format in Canada.
The mobile advertising technology automatically transforms brands' Facebook, Instagram and Twitter posts into mobile, 300 by 250 pixel display ads and slotting the ads into Cue's premium mobile publisher display inventory.
David U.K., CEO of Cue Digital, says Boost Box amplifies social creative that brands are currently using on popular platforms. "Seventy-five percent of the ad technology I look at is problematic. Boost Box is beautiful and incredibly seamless. We don't take things to market and certainly don't talk about them unless we've fully vetted and tested them. Boost Box was tested for an entire year in Europe before coming to Canada."
Currently, Boost Box ads are available only through direct insertion but U.K. says the format will be offered eventually via Cue's programmatic platform. Cue has had a good response from advertisers and is already running a live ad campaign, which it's looking to document with an Ipsos case study.
He says Cue will also be using Boost Box technology with influencer marketer campaigns. "We'll be able to take those influencer posts and social conversations and amplify those through display media in relevant environments. It becomes more of a contextual environment, which also increases engagement."
Polar built Boost Box out in Europe with two media companies as a pilot and ran it successfully for a year as an exclusive with those companies. The Ipsos Connect social card distribution brand lift study conducted on that European test campaign in fall 2018 revealed that Boost Box performed better than standard display alternatives, delivering 71% increase in brand awareness, 54% lift in brand relevance, and 42% greater purchase intent.
Cue Digital reaches over 18 million unique Canadians for premium publishers each month, including more than 80% of millennials. Polar works with publishers across 15 countries. Boost Box will be rolled out across the U.S. but Cue is the first North American company to have the technology.