Spotify hits profitable status
Ad-supported revenue is growing at a faster rate than subscriptions.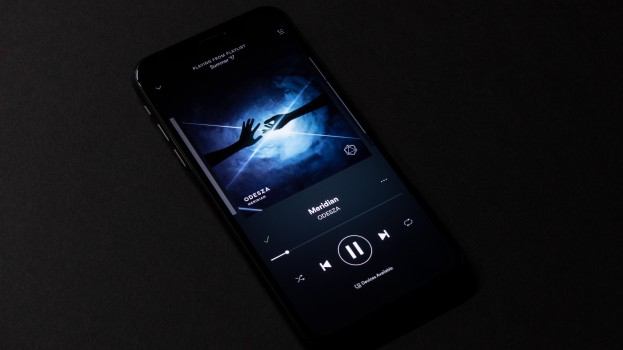 After years of reaching for profitability, audio streamer Spotify has finally reached that milestone with the release of its Q4 financials.
Spotify, which is headquartered in Stockholm and issues its statements in Euros, reported a profit of €94 million (CAD$146 million). It did, however, issue a warning that it could post another loss in 2019, anywhere from €200 to €360 million ($301.3 to $452 million).
While Spotify has been public for less than one year, the company has made year-over-year comparisons available. For revenue, the company showed 30% growth year-over-year, pulling in €1.5 billion ($2.3 billion). Of that total, €175 million ($236.7 million) came from the ad-supported platform. Although ad-supported revenue only represents just over 11% of Spotify's revenue (with most of it coming from premium subscription fees), revenue from ads is growing at a faster rate than that from subscriptions. Ad-supported revenue grew 34% quarter-over-quarter (versus 30% for subscriptions) and 23% year-over-year (versus 9% for subscriptions).
The company's ad-supported gross margin increased by 22.1%, up from 18.6% in Q3.
Total monthly active users has risen by 29% year-over-year and 8% quarter-over-quarter, with a total of 207 million around the world. Premium subscribers are currently at 96 million and ad-supported users are at 116 million.
Spotify predicts that monthly active users and revenue will continue to rise significantly, and premium subscribers could possibly increase at a higher rate than monthly active users overall (Spotify predicts that users could grow between 18 and 28% year-over-year, whereas premium subscribers could grow between 21 and 32%).
The expected loss next quarter coincides with Spotify's acquisition of podcast production startups Gimlet and Anchor. Financial terms were not disclosed. The move has been seen as a significant effort by Spotify to expand from being a music streamer to an audio streamer, with the acquisitions giving it the capability of producing original podcast content in-house and acquiring exclusive content.
All conversions from Euros to CAD are based on calculations made Feb. 7.