MediaTonik signs Ricardo and Les Affaires
The rep house has inked an exclusive deal with the two well-known Quebec brands.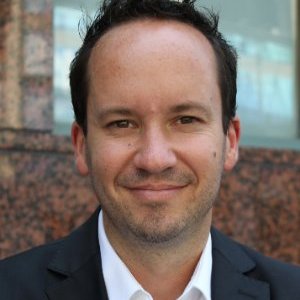 Quebec-based rep house MediaTonik is forging ahead with two new exclusive ad representation agreements for the Toronto market. Co-founder Guillaume Bédard tells MiC the two signings are "a stepping stone" as the Ricardo and Les Affaires brands are landmarks in their respective businesses – cooking and well-being, and business media publication, respectively.
According to Bédard, MediaTonik's goal is to establish a "one-stop shop to reach Quebec [by] growing quality publishers and promoting premium, quality content" in publications like Ricardo and Les Affaires.
Bédard wants to showcase MediaTonik as "more than just programmatic marketing. We sell a lot of content marketing and brand association, and we do a lot of partnerships."
Riccardo's eponymous English language food magazine is going dark, with its final issue hitting newsstands March 18. However, Bédard believes there are ample opportunities for the brand and for Chef Ricardo Larrivée, a frequent fixture of Toronto media. "He has such a strong presence personally, whether it's French or English Canada," says Bédard.  And in Quebec, Bédard says advertisers will benefit from Ricardo's status as the number-one player in his niche there (according to Vividata, Ricardo is the top-read magazine in Quebec alone, regardless of genre). In the next six months to a year, he predicts that the brand will continue evolving and that "Ricardo will use all means necessary to broadcast what he does."
Ricardo was one of strategy's 2018 Brands of the Year.
Regarding Les Affaires, which produces bi-monthly and  boasts a circulation of 65,000 (as of 2017) Bédard cites its near-century history and niche Francophone audience as protective buffers. "It's also a business niche, which is hard to target. And the brand is so well established and the credibility is so strong." He says that while digital is growing, print is still on solid footing, especially after a pendulum swing in the market. "Many people discounted print as a whole far too quickly."