Sportsnet, APTN make hockey history
The upcoming Plains Cree-language broadcast is part of a larger push by the sports media brand to be more inclusive.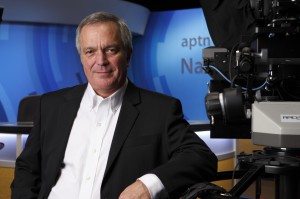 No NHL game has ever been broadcast on Canadian television in the Plains Cree language.
Sportsnet and APTN are set to change that this month, with the airing of the March 24 match between the Montreal Canadiens and the Carolina Hurricanes on Rogers Hometown Hockey in Cree on APTN. Sportsnet, which holds all NHL national multiplatform rights in Canada, and APTN ultimately opted to partner up to make this historic broadcast a reality. It was a long road, but Jean La Rose (pictured, left), CEO of the national Indigenous broadcaster, tells MiC he never gave up.
La Rose says the idea was first planted way back in 2008 when APTN worked with Sportsnet on broadcasting events from the  2008 Beijing Summer Olympics in eight different Aboriginal languages, as well as English and French. After those historic broadcasts, which were also a TV first, La Rose and others kept pushing to make the dream of broadcasting a NHL game in Plains Cree a reality.
Hockey has deep roots in the Aboriginal community in Canada and a passionate fan base that is very excited for this March 24 broadcast, says La Rose.
"To many of us hockey is a sport we used to practice before contact. There are many stories from elders, and other, that show a very similar game was played on ice surfaces," says La Rose. "I think hockey is the number-one sport of Indigenous peoples in Canada… that's probably the sport they are the most passionate about."
La Rose is confident that passion will result in strong viewership and he hopes next season the network can broadcast a weekly game in Cree. To make that happen, APTN needs partners and sponsors. La Rose says he's currently in discussion with several brands that are looking to get in on the
Rob Corte, VP for Sportsnet and NHL Productions at Rogers Media, says it's less about ratings and more about reaching out to a community in a new way.
"We don't really look at it on ROI," Corte tells MiC. "With any new venture there's [the matter of] finding the right partner, and obviously APTN is the right partner for us… We did rely very heavily on APTN to help us out the selection of the talent, they've done a great job and we're really excited about the team that's been assembled."
The game will feature exclusive Cree-language commentary and analysis with broadcaster Clarence Iron doing the play-by-play call for APTN, while Juno Award-winning musician Earl Wood will host the studio show alongside game analyst and NHL alum John Chabot.
The weekend of March 24 will coincide with a stop from Rogers Hometown Hockey in Enoch Cree Nation, Alta., where Ron MacLean and Tara Slone will host a live (English) broadcast of the same game on Sportsnet.
Sportsnet currently has no concrete plans to air further games in Plains Cree, but is open to more down the road.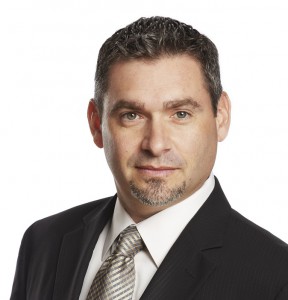 "Sportsnet is an English-speaking broadcasting service so for us to do alternate languages we'd need the right partner," notes Corte (pictured, right). "At the moment we're going to do this Cree broadcast next week and see how it goes. We're excited about it, based on how that goes and the reaction to it we'll look at all opportunities moving forward."
This is not the first time Sportsnet has worked with partners to air pro sports games in languages other than English.
Sportsnet also contributes to the national productions of Hockey Night in Canada: Punjabi Edition and Blue Jays: Pinoy Edition on OMNI Television. The Punjabi edition of Hockey Night in Canada has gained positive press from the likes of NPR, SB Nation and ESPN.
The response to both efforts to reach out to communities beyond the stereotypical white, male sports fans has "been very positive," says Corte.
"It's been nothing but positive and we've been very proud to be associated with both of those communities." While he says there are no changes to Sportsnet's official English-language mandate, it will continue to "look at everything as the opportunities come up."