TLN buys back its shares from Corus
The deal, valued at $19 million, will now see the specialty net operate autonomously.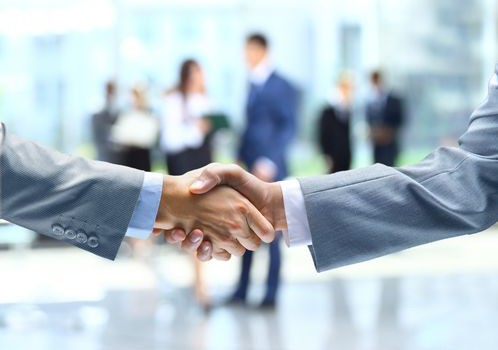 Community Shareholders Group, the name given to three of the longtime shareholder families who have held a stake in specialty network Telelatino, have completed the buyback of the 50.5% interest in TLN previously acquired by Corus Entertainment.
The value of the buyback was confirmed at $19 million.
Going forward, TLN will officially be known as TLN Media Group and will operate completely independently – although TLN president Aldo Di Felice has said it has always felt independent.
"We've continued to this day to be a standalone operation, even as Corus consolidated its various offices and operations at Corus Quay. We've operated out of our own office. We've reported to a board, but we have standalone sales, standalone programming staff, standalone administration. We were always treated as a kind of autonomous holding."
When the initial investment of 20% from Shaw Cable came along in 1997, Di Felice says it was absolutely necessary. "TLN had a series of shareholders throughout its early life, because it continued to have a burn rate. It spent more money than it took in year after year, and they passed the hat around to other people who were in the business, who would kick in money to keep the company afloat." He joked, "Many of those guys just wanted to watch soccer, to get at least their one weekly game from Italy." Soccer, as well as other programming targeted at Italian and Hispanic Canadians, are among the key offerings TLN is known for.
Following the creation of Corus, Shaw's media assets, including the TLN investment, were transferred there. Shortly thereafter, TLN founder Emilio Mascha retired, and upon his exit, sold his share to Corus, taking its ownership to 50.5%.
Things went well from there, says Di Felice. "I think Corus has done very well by its investment. Everybody kind of thought of TLN as fun, but not necessarily long-term viable or sustainable or highly successful from a business point of view, although we've been very successful from a community branding point of view among the communities we cater to."
So what's changed? Felice says with Corus' strategy taking shape after the Shaw acquisition, it was time to be realistic about TLN's state within the Corus family of brands. "They've publicly said they want to focus on their top channels. That was when the opportunity arose to figure out, 'what's the future of TLN with regards to its ownership?' Because it's not among the top-20 of Corus' 45-plus specialty channels."
Now operating independently, Di Felice says the future looks bright, although he remains realistic about the media landscape. "In a world of uncertainty, we have at least ticked the box on ownership uncertainty. There may be uncertainty as it relates to digital disruption, viewer preferences, regulation… but this, we are certain of." He says TLN's experience and knowledge catering to multicultural audiences will likely help as the country becomes more multicultural, and recent deals such as its acquisition of Serie A soccer present a growth opportunity.
Di Felice also acknowledged that the current shareholders have been around for more than 30 years. "They could have easily abandoned the investment years ago and they hadn't. They went through the early days of TLN losing money for [many years] of its history."