HAB Press buys Thomson Reuters' Media Solutions division
The subsidiary of Key Media has acquired several prominent Canada B2B titles, which target the legal and HR sectors, as part of the deal.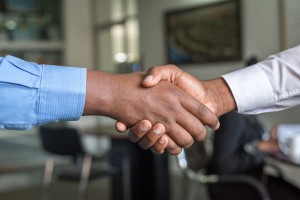 Thomson Reuters has sold its Media Solutions division. The division, which included a number of B2B brands, titles and associated events focusing on the Canadian legal and human HR industries, was recently acquired by HAB Press, a subsidiary of Key Media.
Thomson Reuters' recently sold publications include: Lexpert, Canadian Lawyer, Law Times, Canadian HR Reporter and Canadian Occupational Safety. HAB Press' HR portfolio in Canada already included Human Resources Director (HRD) magazine and website, Canadian HR Awards, National HR Leaders Summit Canada, HR Tech Summit Canada and other HR events.
"As a company we have had a lot of success pursuing a platform-neutral strategy in niche markets, bringing our clients and audiences together across multiple channels," Tim Duce, Key Media president and CEO, North America and U.K., told MiC in an e-mail. "We see a lot of potential for our newly acquired brands to complement and develop our existing offering and in the coming months will be looking at ways to position them for sustainable long-term success."
While Thomson Reuters has moved out of the B2B media game, as has media giant Rogers Media (full disclosure: Media in Canada publisher, Brunico Communications, purchased some of Rogers' B2B titles), other media companies have continued to put their money in the space, or favour it over traditional media. For example, while TC has largely removed itself from the media space, selling off the last of its community papers and consumer publications, it's continued to operate industry-focused titles such as Advisor's Edge and Benefits Canada, while acquiring new titles in the construction industry. In 2015, Annex Business Media and Newcom Business Media (now Annex-Newcom) also acquired a slew of B2B titles from Vancouver's Glacier Media for just under $20 million.
Even more legacy consumer publications have indicated an interest in the B2B market; The Globe and Mail recently re-invested in B2B via Globe Advisor.
But for Thomson Reuters, the operation was no longer a part of its long-term vision.
"From a Thomson Reuters perspective, Media Solutions was no longer a good strategic fit for the company. Products and events were world-class, but the business didn't have the sort of scale, though, that we need in a modern business," Scott Augustin, spokesperson for Thomson Reuters tells MiC, adding that the B2B division "didn't integrate with our other offerings, so the divestiture will allow Thomson Reuters to focus on its core competencies… we talk about that as subscription-based research products, workflow solutions and software."
Key Media holds over 80 events annually, and has 15 magazine titles, around 40 websites and says it had a worldwide annual reach of more than 700,000 professionals.
With the acquisition complete, Duce did not commit to keeping all the brands alive, adding that the company will "be reviewing and assessing the acquired brands and titles and be making further announcements and updates in coming months."