TV advertising strong, but media still flat for Bell in Q1
While radio advertising was down, there were significant upticks in specialty viewership and year-over-year growth in TV advertising.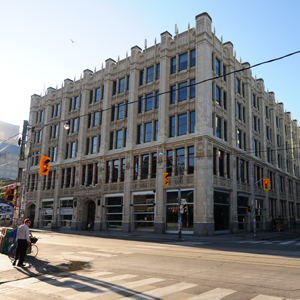 Bell Media revenues slipped by 0.5% in Q1 as a strong performance on the TV side was offset by ad-revenue declines across its radio properties.
Parent company BCE reported Thursday that Bell Media revenue was $745 million in the first quarter, down slightly from $749 million a year ago. Meanwhile, EBITDA for Bell Media increased by 26.9% to $165 million, due partly to a reduction in operating costs.
On the TV side there was positive news as viewership of its entertainment specialty channels increased 27% year-over-year in the 25 to 54 demo. As well, TV advertising revenue was up by 1%, marking a third consecutive quarter of year-over-year TV advertising revenue growth. An upswing in TV advertising revenue has also been reported by Corus in its recent financial reports.
Meanwhile, subscriber revenue was mainly flat (up 0.1%), as growth in its direct-to-consumer Crave SVOD was largely offset by ongoing declines in pay TV and specialty TV. (While Bell Media said the premiere of Game of Thrones had driven a large spike in Crave subscriber numbers, those increases did not take place in Q1.)
On the conventional TV side, BCE said CTV posted its second consecutive quarter of year-over-year advertising growth in Q1. As well, the company said the top 20 advertisers on CTV spent 14% more in Q1 compared to last year.
Bell CEO George Cope noted on an investor call that TSN ratings were also up almost 50% year-over-year, with strong viewership for the Raptors spurring that increase.
Overall, BCE posted quarterly revenues of $5.73 billion across all of its business units, a 2.6% decline from a year ago when revenue hit $5.59 billion.
This story originally appears in Playback.