Print magazines strong, but millennials could shake things up: study
Magazine reach is still strong, but the different viewing and searching habits of millennials could affect readership.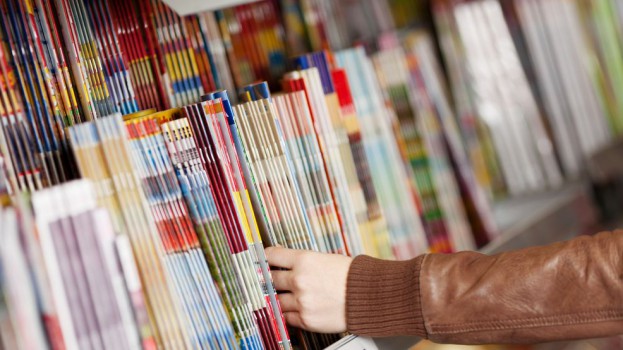 Flat is the new up – and for magazines, much of the relatively flat metrics outlined in Vividata's spring 2019 report indicate that the medium is neither making big waves or seeing major losses.
Magazines still reach 90% of Canadian adults, unchanged from last quarter. Readers across the country's various markets have remained mostly unchanged, with Ontario and the Prairies still tied at the top with 90% reach. However, Atlantic Canada, the lowest region in terms of reach, has gone down to 85% (from 87%).
In terms of the popularity of various magazine genres, food remains the most popular, holding steady at 69% reach. While there have been some changes in categories – some gaining or losing a percentage point or two – the ranking of popularity among genres is unchanged. Food is followed by entertainment/celebrity magazines (62%), health and fitness (61%), travel and tourism (61%) and technology/science (59%).
The five least popular magazine types in terms of reach are men's magazines (37%), automotive (36%), parenting and babies (32%), children and teen-targeted magazines (30%) and bridal (16%).
Magazine readers are also steadfastly print readers, with 63% of readers saying they only read a printed version. While a growing number of readers are multi-platform readers (across print, desktop and mobile), very few magazine readers are mobile-only (3%) and even fewer are desktop-only (1%). In terms of the various magazine titles study, the percentage share of digital as part of the total audience is on the rise, but in only a small number of instances does the digital audience equal or outplay print.
As younger demos age up and gain more purchasing power, however, magazines may have to lean more on digital; millennials are significantly more likely to read a magazine's content on desktop (34% read on desktop) or smartphones (38%) than any other age demo.
They'll also need to think about search and social strategy; millennials are most likely to access online magazine content from a search engine (62%) and via social channels (60%), and less likely to go directly to the website. Boomers and Gen X-ers take a more direct approach (44% of Boomers go directly to the website).
The curiosity about brands in magazines is also on the rise; nearly half (47%) of readers have searched online for a product, brand or service after reading about them in a magazine, up from 41%. The amount of people who purchase those products online (21%) has also gone up (from 18%).