Globe to cut staff to save $10M
Employees have been offered voluntary buyouts, which will be followed by layoffs if targets are not met.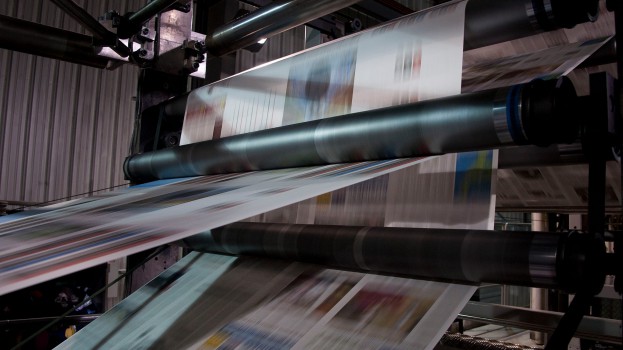 In a town hall meeting Wednesday, The Globe and Mail employees were notified that the company would be laying off staff in an attempt to cut operating costs by $10 million.
Publisher and CEO Phillip Crawley tells MiC that staff "had no indication until yesterday that this was happening." The plan is to offer voluntary buyouts and if the target is not met, a round of layoffs will follow. Staff have been given three weeks' notice to respond.
"We need to take $10 million out of our costs of labour starting in September," Crawley says, despite saying that the company is widening the gap against its competitors and growing digital subscription numbers. Still, he says, one line that remains unchanged is the cost of labour.
According to Crawley's conversations with industry insiders, the heavily-anticipated labour tax credit the federal government announced for the Canadian news media is "worth a lot less than what people initially thought."
"In the case of the Globe," he says, "we have no high expectations that this is going to make any major differences to our business in the next few years."
And while the paper has managed to hold onto some print revenue (he estimates it will represent 42% of the company's total revenue in the next year), Crawley says the flow isn't what it used to be (he says most media companies' print share was closer to 70% in previous years). That makes for a significant change, he says, because print margins are the highest in the business. "Therefore, we need to keep our costs adjusted to the revenue expectations."
Crawley anticipates the voluntary severance packages to appeal to staffers with upwards of 20 years of service. A total number of jobs lost won't be available until requests are received in July, he says.
In a statement, Unifor 87-M, the union representing some Globe employees, said layoffs are organized by classification, then seniority. Staff in a higher classification have the right to "retain employment by replacing someone in a lower classification," a move known as "bumping."
"There will be some internal reorganization," Crawley says. "We've got a significant number of people in non-union areas and there is some flexibility around some people moving from one area to another."
Unifor 87-M said the company did approach the union before offering the voluntary severance packages, unlike in September 2016 when the paper last faced cuts.