OMNI remains a must-carry: CRTC
After examining eight applications for a national multi-ethnic service, the commission said the Rogers-owned service best met its criteria.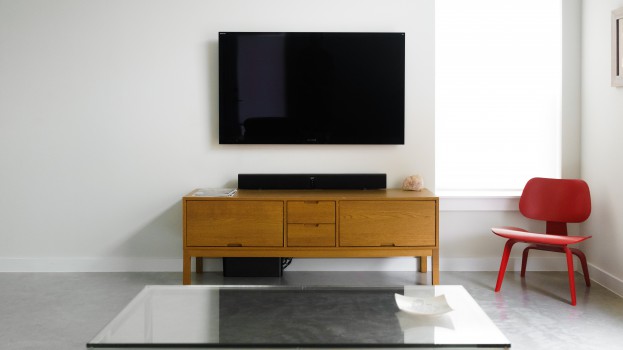 After examining eight applications for a national multi-ethnic service, the CRTC has opted to renew OMNI Regional's must-carry status.
The Rogers-owned programming service, which will succeed the existing OMNI Regional channel, was granted the licence ahead of seven other applicants, including proposed services from Telelatino Network and Bell Media. The new service will be offered on all digital basic television packages throughout Canada.
The three-year licence term begins Sept. 1, 2020 and expires Aug. 31, 2023, when the mandatory distribution of a number of other TV services is also being reviewed. The commission set the wholesale rate at $0.19 per subscriber per month, up from $0.12.
In a statement issued Thursday, the commission said the OMNI Regional application best met the criteria set out in its call for applications. "The new OMNI Regional service will better reflect Canada's diverse ethnic and linguistic communities and offer more news and information programming from a Canadian perspective," read the statement.
As part of its licence, Rogers-owned OMNI Regional must: broadcast at least six hours of local original newscasts per week from Vancouver, Calgary/Edmonton and Toronto; broadcast a minimum of six daily, original national newscasts, seven days per week in at least six different third languages; devote 100% of its schedule to ethnic programs, and no less than 80% to third-language programming; devote a minimum of 70% of all programming to the broadcast of Canadian programming; and produce at least two hours of programming in Manitoba and/or Saskatchewan and Atlantic Canada each week.
Meanwhile, in Quebec the service will: broadcast at least three hours of original, local, ethnic programming in French per week; provide a minimum of one and a half hours of local, original French-language programming; broadcast at least 30 minutes of local, original English-language programming per week; and devote no less than 90% of its schedule to ethnic programming and 60% to third-language programming.
Thursday's announcement comes two years after the commission approved Rogers' application for the OMNI Regional service on a reduced, three-year term (the typical term is five years). At the time the CRTC said the shortened time-frame was granted because it recognized the immediate need for a multilingual service but didn't believe the OMNI Regional service fully covered the needs of Canada's ethnically diverse population.
Eight services subsequently put their names in the hat, with each applicant appearing at a CRTC hearing in November to state their cases. At the time, the CRTC also stressed that it would not license any of the applicants if it felt none of their proposals met the mandate for a must-carry, multi-ethnic service. Under the current mandate, the service is supposed to safeguard, enrich and strengthen the cultural, political, social and economic fabric of Canada; be drawn from local, regional, national and international sources; and reflect and contribute to Canada's linguistic duality and ethno-cultural diversity, including the special place of Aboriginal peoples in Canadian society.
This story originally appears in Playback.