Talking Talent: Stuart Garvie and Tim Castree on where the gaps are
GroupM's Canadian and North American CEOs share their thoughts on how to recruit better, foster better talent and build a stronger C-suite.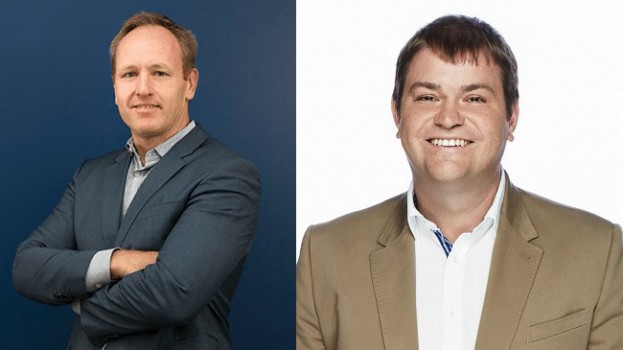 As the media landscape changes at an alarming rate, agencies across the country are struggling with high turnover, middle management seeking greener pastures and skillsets that are changing quicker than many can keep up with. As the weeks go by, MiC will be talking to senior execs in agencies on how they're addressing skill gaps, how they're keeping young talent around and what they still haven't figured out.
Tim Castree and Stuart Garvie know things need to change.
Castree, the North American CEO of GroupM, and Garvie, the Canadian CEO of the agency group, have seen massive changes within GroupM (and its holding company WPP) and around the media industry in general. Late last year, WPP – the largest advertising holding company in the world, which also operates creative shops such as Ogilvy, Taxi, John St. and others – announced a restructuring plan that would save an estimated £275 million by 2021. The restructuring includes 3,500 job cuts globally (the total workforce is 134,000), in order to make more investments, mostly on the creative side.
Agencies are pressed from all angles; panic about clients in-housing digital activities has been a running theme for more than a year (although some studies have refuted this, whereas other brands have admitted to going back to agencies after attempts at in-housing). Changes in media consumption mean agencies have to constantly stay on their toes and evolve the skill sets of those within, practically in real-time.
Starting at the very bottom of the chain, Castree and Garvie say they're looking at making changes.
Sitting down with MiC, Castree estimated that the turnover rate for all agencies, including GroupM, is upward of 30%, and for people in their first two years at the group, it's closer to 50%. The question is: how do you get people over that two-year hump? "We're starting to think differently about how we stream talent in," he says. "We used to bring people in in monolithic ways. You learn the business, but at what cost? Long hours, a lot of Excel, understanding posting, billing, and it was a bit of a torture test. I think that contributed to high turnover. So now we're looking at bringing people in more through streams. There's the technical streams – search, social, programmatic – and then our data sciences streams, then operations like traditional buying and planning. We don't to just bring in a bunch of kids and sort them out in the jungle."
And as skill sets change quickly, the group also wants to become more open to what backgrounds they hire from out of colleges and universities. While they still look strongly at degrees in the STEM fields for data science staffers, they're no longer stuck on media or communications degrees for other staffers.
In fact, for both Garvie and Castree, it might not even be about finding the right degrees anymore – they're starting to look more seriously at no degrees. Castree says the company started looking at this more closely in the U.S., as more attention has been drawn to the cost of education and the burden of student debt. "We want numerate, curious, passionate people. They're who thrive in media," says Garvie. "From a diversity standpoint, in Canada, we do pretty well for matching the consumer base, but we can do better. So we're looking at different ways of accessing different communities, and I completely agree that you don't necessarily need tertiary education."
GroupM is currently running a U.S. pilot that takes people either without college or with partial college and puts them through a short skills training program, then stream them into the group without a four-year degree.
They also know that starting salaries at agencies can go different lengths in different cities, which is why Castree says it's now looking at establishing agency outposts outside of the major obvious urban centres like Toronto, Montreal and New York. In the U.S., for example, GroupM has looked at cities such as Salt Lake City and Baltimore for potential secondary locations. "You can make $45,000 a year out of school in Baltimore and live a pretty good life, but you can make $45,000 a year in New York City and still live below the poverty line," he says.
Salary is also what can drive some people out at the middle-management level – positions such as group directors, managers and lower VPs. Castree says it's a mix of people going to other agencies ("They often think the grass is greener, and then you go and find out that it's more or less the same thing"), he adds that this is the cohort from which the cream of the crop is most likely to be picked off by big tech giants, broadcasters and brands.
Garvie puts an optimistic spin on this, saying "I think there's a good label there. 'I got them from GroupM, that means they're really well-trained.' If we can make that our position, people come back."
But both Garvie and Castree know that they have a tough time offering the same salaries and benefits as the likes of Google and Facebook, which is why both are serious about wanting to keep middle managers interested and challenged.
"The human psyche hasn't changed. People want to be challenged, they want to be held accountable, and they also want their successes to be celebrated. And I'm not sure we've done the best at that in GroupM. When we've done exit interviews, it's often about how they're managed. In some cases, people feel frustrated because they've been on the same clients for years. We need to work hard now to set career planning out now, to help people understand that they can have real careers."
At times, people do "boomerang" back to GroupM, Garvie observed. In fact, Garvie was one of them, who left GroupM in 2015 to spend two years as president of sales at Bell Media before returning in 2017.
Spending time on the other side of the coin was healthy, says Garvie, and that's why he's happy with the current trend of agencies recruiting more new leaders at the very top from outside of agencies. Garvie's former Bell Media colleague Kristie Painting rejoined him last year, taking the CEO position at Wavemaker. Last year, former Oath head of international Graham Moysey stepped into the CEO position at IPG Mediabrands. And, earlier this spring, former Astral sales head Debbie Drutz was named president of Omnicom agency Novus Canada. Neither Painting nor Moysey had worked in agencies before, while Drutz had spent most of her career in media sales, last working for an agency in 2001, when she was a media planner at Cossette Media. Castree himself has worked in media, creative and marketing for nearly two decades, but joined GroupM after two years at Videology.
Garvie says it's not necessarily that agencies want an explicit outside perspective. Rather, he says, they need to start looking at managers more than simply masters of their crafts.
"We're still quite young as an industry," he says. "Lots of people who have always come to the top were practitioners, but practitioners, by definition aren't necessarily managers. If you take Kristie Painting, for example, yes, she's got great media experience, but she's a fantastic operator. She can run a business. When you get to the top of organizations, that's what you have to do most of the time. Sometimes, we forget that we're running large businesses, and that takes a different skillset than planning and buying media."
But they're also not setting anything in stone in terms of the new things they're trying. Castree says, "For us, it's all wet cement. This is a work in progress. We're not ready to declare victory in anything around talent."