Should traditional broadcasters join the OTT party?
A report by Digital TV Europe shows that the future of OTT could involve a hybrid model.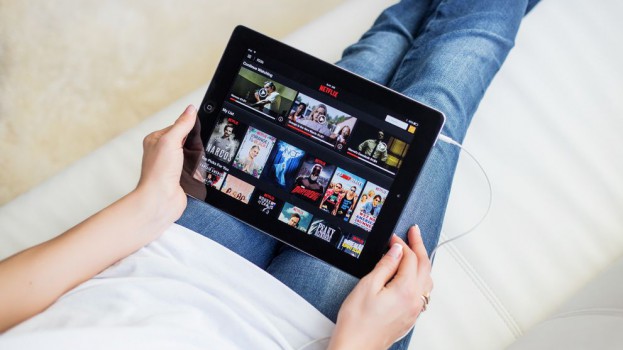 Most people in the broadcasting industry believe OTT is well on its way to eclipsing traditional TV.
In Digital TV Europe's annual global survey, 42.2% of respondents believe that in the future, OTT services will continue to grow and traditional pay TV will decline. An additional 31.3% believe that OTT will grow and so will traditional TV, but OTT's growth will outpace linear's. However, the next-largest cohort – 22% – have a different prediction, that pay TV and OTT will "converge completely."
The study tapped 560 industry executives from 64 countries, including Canada, to give their views on the topic of pay TV and OTT. The study was conducted in January.
Naturally, most of the respondents believe that the current shift in consumption to non-linear forms of video will have a strong positive impact on the industry. However, many also believe that traditional players like Disney and AT&T Time Warner will have a moderately positive (45.8%) or very positive (36.7%) impact on the industry, signaling that more competition from traditional broadcasters might yield good results. Most (57.2%) also believe that the acceleration of broadband infrastructure will be a key impacting factor in the development of digital TV options.
Other big tech factors in the development of digital TV include cloud-based services. Of those surveyed, 38.6% believe that cloud-based services will "completely transform" the business of operators, and another 38%, while not necessarily believing that it will change everything, do believe it will deliver "substantial improvements" for operators in terms of cost reduction. Some (11.7%) believe that it will deliver only modest improvements, while only 1.8% predict a net negative impact.
But what about the design of the services? Nearly half (46.4%) believe that UX is as important as the content lineup, while 18.7% believe it is even more important. By contrast, 27.4% believe that UX is important, but not as important as content quality, and only 7.5% believe the user experience is negotiable. This means that if a giant like Netflix were to lose a key property – like the reportedly expensive Friends – having a popular UX design would likely be a major help.
While strictly SVOD services such as Netflix are still expected by the industry to have the highest growth rate next year (44% predict very positive prospects), 40.7% predict very positive prospects for subscription 'skinny bundles' that combine traditional TV and OTT.
Netflix is still perceived as having the biggest impact of all SVODs (61.5% believe it has the biggest effect on digital video distribution) with ecommerce giant Amazon in second at 22%. YouTube parent Google is at 8.7%, while Facebook sits at 3%.