Vice focuses on business development with senior sales hires
Eyal Zilnik and Aisling Forkan both previously held media sales roles at several high-profile companies.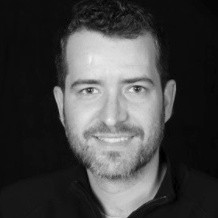 Eyal Zilnik and Aisling Forkan have joined Vice Media in new partner-focused positions as part of an effort to drive business development and strengthen client relationships within the Canadian territory.
Zilnik (pictured left) will work as VP, client partnerships, Canada. He has had a long history in media on the client-focused sales side, having previously served as the Canadian country lead for Nativo Canada where he was responsible for both demand and supply-side activity in the marketplace. Besides working with brands, he also coordinated with agencies and trading desks and served as the company's first Canadian employee. Other previous sales leadership roles include Oath Canada, as well as Microsoft Canada (where he focused on media sales for XBox).
Now at Vice, Zilnik will manage the Canadian sales team with a focus on growing the Vice brand to clients across the country. He will report directly to North American client partnerships lead Cavel Khan, with what Vice calls a "soft line" to Canadian president Naveen Prasad.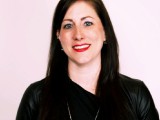 The company has also nabbed Aisling Forkan (pictured right) from Pelmorex Corp. Forkan, who led client partnerships and business development at the Weather Network parent co. for just over a year, has joined the media and content sales team as client partner. She will oversee relationships across both media sales and content sales. Prior to Pelmorex, Forkan also worked in media sales positions with Sharethrough and Olive Media, and worked on the brand side at Colgate Palmolive.
A Vice Canada spokesperson has confirmed to MiC their roles will not extend to clients signed with Virtue, the in-house creative agency launched by the media co. in 2017, and will focus purely on those activating across Vice Canada's media ecosystem.