Canadians love binge-watching, but do they love their TV service?
The average binge-watcher consumes four hours of TV in one sitting.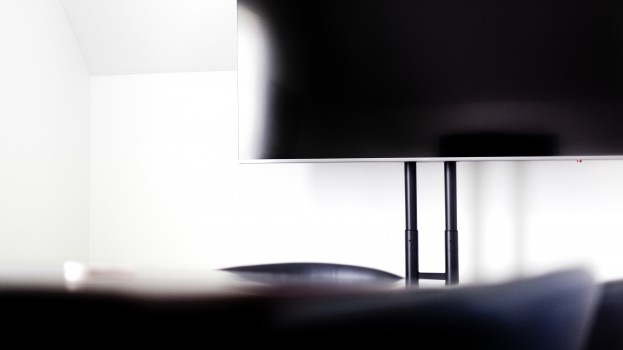 Binge-watching is alive and well, and it's not just limited to Netflix.
That's according to the most recent J.D. Power Canada TV and Internet Service Provider Satisfaction Studies. The study found that 39% of respondents (6,400 internet customers and 6,300 TV customers) say they indulge in marathon TV viewing through their TV service provider. The average binge-watcher watches four hours in one sitting, according to the study.
Gen Z and Gen Y are nearly twice as likely to binge-watch content across any platforms (55% of this demo binge watch, versus 24% in the "pre-boomer" demographic). Binge-watchers tend to report more satisfaction with TV providers.
PVR ownership tends to be a factor; nearly half (48%) of TV subscribers with PVR report binge-watching, compared to 36% without PVR.
Younger audiences are also twice as likely to use streaming apps from linear networks, and are much more likely to also use subscription services such as Netflix.
Adrian Chung, director of technology, media and telcom practice at J.D. Power, says overall customer satisfaction has seen a general upward trend since 2015 – in Eastern Canada, the average TV satisfaction is 723/1000; in Western Canada, that's at 711. Internet is 721 in Eastern Canada and 708 in the West.
But, Chung adds, the satisfaction seems to have plateaued this year. While some of the individual providers saw gains, averages were either steady or saw dips. The average TV satisfaction in Eastern Canada is down two points and Western Canadian satisfaction went down more significantly (16 points); Internet satisfaction in Eastern Canada is up four points and is down in Western Canada by three points.
"If TV and [internet service] providers want to remain competitive, they need to innovate and stay relevant to a younger audience." Among the things he believes providers need to improve on are availability, reliability, wider content selection and enhancements to streaming apps.
Outage rates are still fairly common and have a significant effect on satisfaction levels – 31% of internet customers and 29% of TV customers have experienced a service outage in the past quarter. People who experienced even one disruption saw an average 6.3% drop in their satisfaction scores.