Canada's digital ad spend surpasses time spent: study
Ad spend is on target for digital, but print, radio and television still see problematic proportions.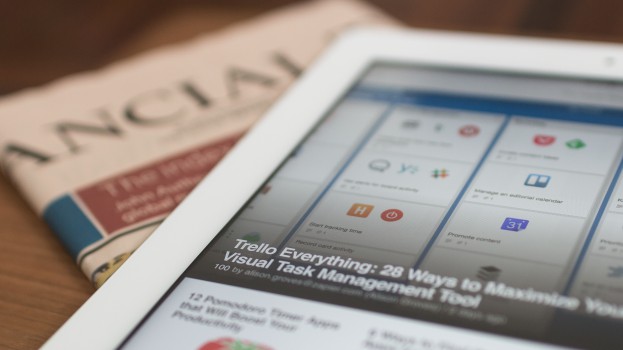 Canadians are consuming nearly 10 hours of media per day, according to eMarketer. And, for the first time, time spent on digital has surpassed traditional – by a mere minute.
With Canadians spending four hours and 55 minutes per day on digital media and four hours and 54 minutes on traditional, the global media intelligence firm predicts that total time spent will barely change over the next three years – but the spread between traditional and digital media will widen.
Next year, eMarketer predicts that people will spend an average of five hours and two minutes on digital and four hours and 48 minutes on traditional, keeping the total at nine hours and 50 minutes. Digital is predicted to rise by five minutes to five hours and seven minutes the next year, while traditional will continue to trend downward to four hours and 42 minutes.
And, according to eMarketer, digital ad spend is now more reflective of time spent. This year, the firm predicts that digital ad spend will represent 56.5% of total ad spend, 6.4 percentage points more than share of hours spent. This is a far cry from two years ago, when eMarketer's data showed that digital ad spend was not proportionate with time spent. Senior analyst Paul Briggs credits the increasing effectiveness of digital ad formats as well as greater understanding on the parts of marketers, plus more granular reporting.
But that doesn't mean all is proportionate. This year, linear TV will capture 31.3% of media time spent, but only 20.6% of all ad spending. Non-digital radio also lags behind in spend proportion, at 10% of total spend (with 15.2% of time spent).
Print newspapers are also disproportionate, however this medium gets a disproportionately high amount of ad spend. Currently, 12.9% of Canada's ad spend goes to print news, despite it only representing 3.5% of time spent. Emarketer attributed this trend partially to the federal government's policy to support the print news industry despite the uprising of digital media. The firm also noted that ad spend in the medium is going down, and is about half of where it was five years ago, and predicts that it will eventually balance with actual time spent figures.