The Amazing Race climbs back on top: Numeris
Viewers tuned in for the CTV broadcast of the Raptors Championship Parade, but otherwise, unscripted reality programs were the most-watched shows.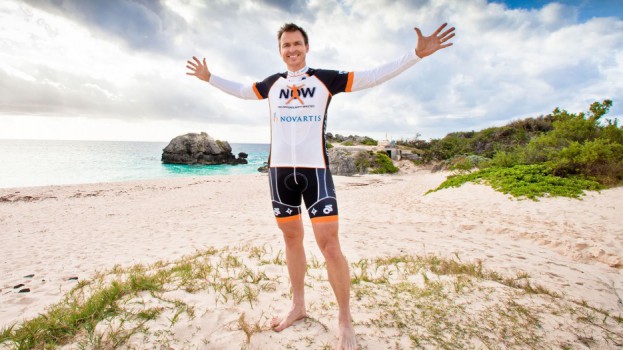 The games may be over and the title won, but the Toronto Raptors still managed to draw viewers to the Monday afternoon broadcast of the Championship Parade with an AMA of more than one million viewers across the country, according to Numeris data measured for the week ending June 23.
But, for the first time in weeks, something besides the Raptors managed to take the number-one spot. The Amazing Race drew viewers in every Anglophone market, topping out in the #1 spot nationally, as well as in Toronto/Hamilton and Calgary. Across Canada, the U.S. unscripted series took an AMA of 1.6 million nationally.
HGTV's success with Canadian original Island of Bryan continued this week inching up in most markets with an AMA of 1.1 million viewers nationwide. America's Got Talent and Private Eyes rounded out the top-five, reclaiming their top spots after the NBA Finals fever dissipated.
Coverage of Quebec National Day and Galas Comediha made it into the top-five in that market alongside stalwarts Les poules aux oeufs d'or and Le recrue.
Canada (Anglophone)
1. The Amazing Race on CTV Wednesday at 8 p.m.: 1.6 million viewers
2. America's Got Talent on Citytv Tuesday at 8 p.m.: 1.3 million viewers
3. Private Eyes on Global Wednesday at 9 p.m.: 1.1 million viewers
4. Island of Bryan on HGTV Sunday at 10 p.m.: 1.1 million viewers
5. Raptors Championship Parade on CTV Monday at 12 p.m.: 1 million viewers
Quebec (Francophone)
1. Les poules aux oeufs d'or on TVA Wednesday at 7 p.m.: 837,000 viewers
2. Grand spectacle de la fete nationale on Télé-Québec Sunday at 9:30 p.m.: 712,000 viewers
3. Le recrue on TVA Wednesday at 8 p.m.: 697,000 viewers
4. Chicago Fire on TVA Monday at 8 p.m.: 637,000 viewers
5. Galas Comediha on SRC Monday at 8 p.m.: 572,000 viewers
Montreal (Anglophone)
1. America's Got Talent on Citytv Tuesday at 8 p.m.: 61,000 viewers
2. Grand Hotel on CTV Monday at 10:01 p.m.: 52,000 viewers
3. Masterchef on CTV Thursday  at 8 p.m.: 49,000 viewers
4. Island of Bryan on HGTV Sunday at 10 p.m.: 45,000 viewers
5. Match Game on CTV Wednesday at 10 p.m.: 42,000 viewers

Toronto/Hamilton
1. The Amazing Race on CTV Wednesday at 8 p.m.: 382,000 viewers
2. America's Got Talent on Citytv Tuesday at 8 p.m.: 316,000 viewers
3. Island of Bryan on HGTV Sunday at 10 p.m.: 287,000 viewers
4. Raptors Championship Parade on CTV Monday at 12 p.m.: 225,000 viewers
5. Private Eyes on Global Wednesday at 9 p.m.: 221,000 viewers

Edmonton
1. The InBetween on Global Wednesday at 8 p.m.: 77,000 viewers
2. America's Got Talent on Citytv Tuesday at 9 p.m.: 70,000 viewers
3. Island of Bryan on HGTV Sunday at 10 p.m.: 70,000 viewers
4. The Amazing Race on CTV Wednesday at 9 p.m.: 66,000 viewers
5. Elementary on Global Thursday at 8 p.m.: 63,000 viewers
Calgary
1. The Amazing Race on CTV Wednesday at 9 p.m.: 82,000 viewers
2. Island of Bryan on HGTV Sunday at 10 p.m.: 74,000 viewers
3. Elementary on Global Thursday at 8 p.m.: 73,000 viewers
4. America's Got Talent on Citytv Tuesday at 9 p.m.: 63,000 viewers
5. Private Eyes on Global Wednesday at 10 p.m.: 62,000 viewers
Vancouver/Victoria
1. America's Got Talent on Citytv Tuesday at 8 p.m.: 183,000 viewers
2. The Amazing Race on CTV Wednesday at 8 p.m.: 121,000 viewers
3. Private Eyes on Global Wednesday at 9 p.m.: 100,000 viewers
4. Island of Bryan on HGTV Sunday at 10 p.m.: 99,000 viewers
5. Elementary on Global Thursday at 10 p.m.: 87,000 viewers