'Staggering growth' projected for OTT, e-sports revenues in Canada
A new report from PricewaterhouseCoopers indicates OTT revenues in Canada will grow from $2.1 billion in 2018 to $3.5 billion in 2023.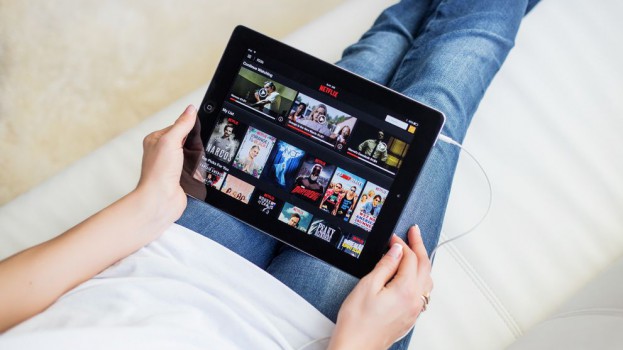 A new report from PricewaterhouseCoopers (PwC) projects "staggering growth" for OTT and e-sports revenues in Canada over the next four years.
According to PwC's "Global Entertainment & Media Outlook 2019-2023″ report, OTT revenue in Canada will grow from $2.1 billion in 2018 to $3.5 billion in 2023. That's a compound annual growth rate (CAGR) of 10.7%.
The report said there are 25 online TV services currently operating in Canada, with Netflix holding a market share of more than 70%. The number of subscription OTT viewers is expected to reach 18 million in 2019, noted the report, though it did not give an estimate on the number of paid subscribers. (It should be noted that while Netflix still has a significant lead in audience size, a study released by MTM last week indicated other streamers are gaining market share. Since last spring, Crave has nearly doubled in penetration, reaching 13% of households surveyed, up from 7%, while Amazon climbed from 10% to 19% over the same period).
While the PwC study says there are currently 25 online TV services, other forecasts predict that number could nearly double by the end of 2020 as a growing number of content companies enter the streaming fray. Among them, Apple TV+, Disney+ and Quibi, which are all expected to roll out internationally – and shake up the SVOD landscape for consumers and content creators – before the end of 2020.
On the Canadian front, Bell Media has previously said its Crave streaming service has more than 2.3 million subscribers. Last month, Corus unveiled its own direct-to-consumer play with the launch of StackTV, a multi-channel TV package delivered over the internet via Amazon Prime Video Channels. The offering represents the first time brands like Food Network Canada, HGTV Canada and W Net have been offered outside a traditional cable package. Meanwhile, estimates from a recent MTM study suggest that Netflix, which does not disclose its per-country subscriber numbers, has more than 6 million subs in Canada.
E-sports is another area where the PwC report forecasts vast growth in Canada. E-sports revenue is expected to grow at a 14.5% CAGR from $24.9 million in 2018 to $48.5 million in 2023. In addition to Cineplex and Super Channel (through its Ginx eSportsTV 24-hour competitive gaming channel), Bell recently became the latest Canadian company to dip its toe in the water by taking a minority interest in e-sports and video game entertainment company OverActive Media. The PwC study noted that the fastest growing segment of Canada's e-sports market comes from media rights revenue, which is projected to double to $14.4 million by 2023.
More widely, Canadian video games and e-sports revenue is expected to grow at a 5.5% CAGR to $3.76 billion by 2023.
In addition, the report said annual data consumption in Canada is set to double over the next four years, climbing from 31.9 trillion megabytes in 2018 to 77.4 trillion megabytes in 2023.
Despite the vast growth across the aforementioned sectors, overall growth for the entertainment and media sector is more modest. According to PwC, the total combined revenue for the sector will continue to grow at a CAGR of 3.7%.
Elsewhere, the report noted that cinema revenue in Canada is projected to increase slightly over the next four years, rising from $1.09 billion in 2018 to $1.12 billion in 2023.
Image: Unsplash