Verdict: Consonant's tiny pop-up gets big results
Consonant Skincare reimagined OOH with a small, but mighty, pop-up in Toronto's PATH.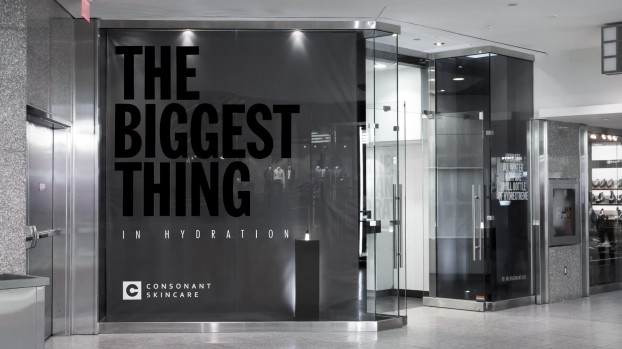 At first glance, Consonant Skincare's tiny pop-up tucked away underground in Toronto's labyrinth PATH system seemed like a big challenge to overcome.
But the pop-up's perceived weakness (its small space) was turned into a strength when Zulu Alpha Kilo helped promote its HydrExtreme serum, which also comes in small, brown bottles.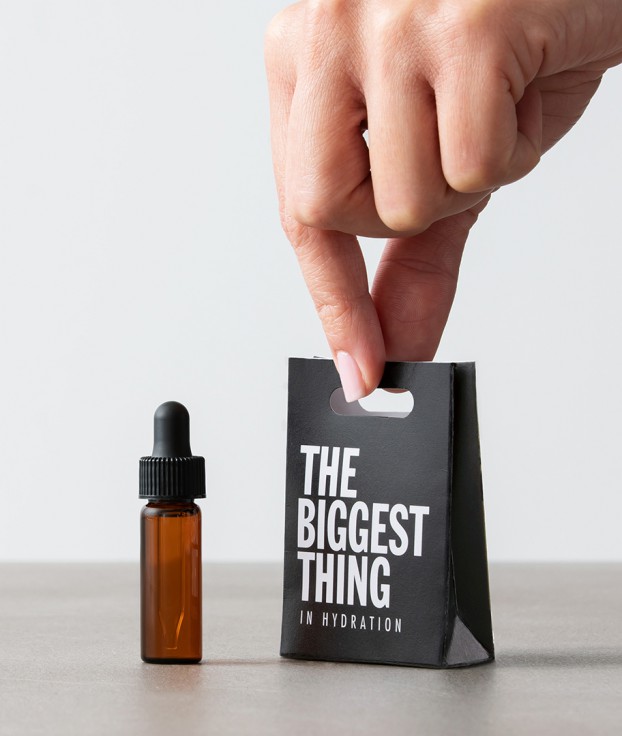 The cult favourite is not cheap, the 4.4 ml bottle is $30 and the price goes all the way up to $499 for a 125 ml bottle, but a little goes a long way, so the beauty brand opted to highlight that fact rather than shying away from the price.
The pop-up shop, which was located close to other higher-end brands such as M.A.C. Cosmetics and Brooks Brothers, featured the Canadian company's black-and-white colour scheme, with the words "The biggest thing in hydration" on the glass exterior to draw people's eyes to the small space. There were also small shopping bags, small coupons and small (4 ml) samples handed out to passerby, which were mainly office workers passing through the PATH system during their workdays between January and April.
The location and timing of the pop-up was key, says Bill Baker, founder and CEO of Consonant Skincare, pointing out that he wanted to target high-earning professionals who could afford the "luxury" skincare item during the time they would need it most (a.k.a. the tail end of a harsh Canadian winter).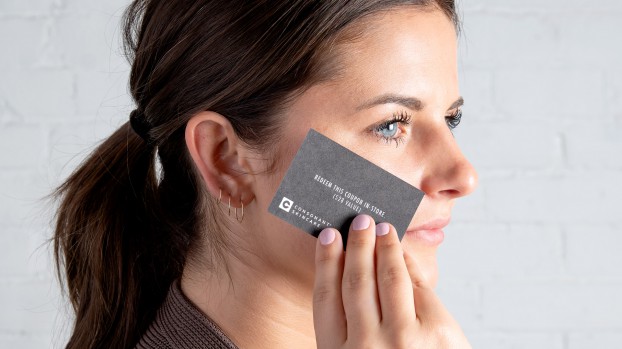 The brand also offered The Dry Skin Coupon, which when pressed against a person's cheek, lifted tiny dry skin flakes from the face with a non-toxic adhesive to reveal a HydrExtreme offer. The pop-up shop provided hydration tests on the spot so that each visitor could learn the severity of their dry skin and be prescribed the right solution. Free 4ml samples of HydrExtreme were provided to every guest (valued at $28) and they were encouraged to try the product for a week before returning to test their skin's improvement.
"The overall concept made people smile, people talked about it, told other people about it and it showed the personality of the brand," said Ryan Booth, creative director at Zulu Alpha Kilo.
The tiny pop-up and promotions also drove some big results for the small Canadian-grown brand.
Approximately 30% of people who got a sample went on to become customers and buy products "which is massive in this space," says Booth. And the return-on-investment (ROI) of the sample was three times the average ROI for a sample. The physical pop-up shop also drove online sales, which went up 80% during the window of the pop-up compared to last year, and the brand collected email addresses as part of the promotions, leading to an increase in its customer database of 5%, says Booth. Those email addresses have proven very valuable to the small Canadian brand, which heavily relies on its email lists to promote new products and promotions, notes Baker.
This is not the first time Consonant Skincare has reimagined OOH media to promote its brand. It also worked with Zulu to create eye-catching posters in Toronto last summer for the launch of its Queen St. store. It has also done pop-up shops in the past and given the success of this activation, Consonant Skincare is already planning another one for this fall in a yet-to-end determined location that attracts well-heeled customers, says Baker.