The Amazing Race Canada continues its draw: Numeris
Coverage of the Calgary Stampede continues to take place in western markets, while nationally the country tunes into unscripted.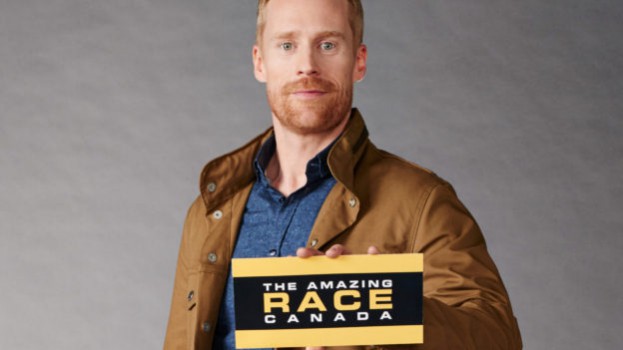 Reality rules this week as The Amazing Race Canada, America's Got Talent and Big Brother all drew more than one million average viewers each to screens across the country.
The Amazing Race Canada saw an average AMA of 1.75 million to stay in the top spot, and while this was a slight dip from last week's viewership, it still pulled off the highest average audience of all single-night programs in Anglophone Canada, according to the Numeris report for the week ending July 14. America's Got Talent picked up viewers as more than 1.5 million tuned in and various showings of Big Brother dominated the rest of the national chart at a steady AMA of just over 1 million each of the three days it aired.
Le recrue continues to draw Francophone viewers remaining at the top of the Quebec charts though new entries Viens-tu faire un tour? and Les rénos d'hugo drew an AMA of more than 500,000 each.
In the western markets, coverage of the Calgary Stampede drew viewers in both Calgary and Edmonton.
Canada (Anglophone)
1. The Amazing Race Canada on CTV Tuesday at 9:30 p.m.: 1.75 million viewers
2. America's Got Talent on Citytv Tuesday at 8 p.m.: 1.53 million viewers
3. Big Brother on Global Sunday at 8 p.m.: 1.22 million viewers
4. Big Brother on Global Thursday at 9 p.m.: 1.2 million viewers
5. Big Brother on Global Wednesday at 9 p.m.: 1.1 million viewers
Quebec (Francophone)
1. Le recrue on TVA Wednesday at 8 p.m.: 717,000 viewers
2. Film de gars on TVA Friday at 8 p.m.: 589,000 viewers
3. Viens-tu faire un tour? on SRC Sunday at 8 p.m.: 540,000 viewers
4. Les rénos d'hugo on TVA Wednesday at 7 p.m.: 524,000 viewers
5. Les poilus on SRC Sunday at 7:30 p.m.: 523,000 viewers
Montreal (Anglophone)
1. America's Got Talent on Citytv Tuesday at 8 p.m.: 73,000 viewers
2. The Amazing Race Canada on CTV Tuesday at 9:30 p.m.: 43,000 viewers
3. American Ninja Warrior on CTV Monday at 8 p.m.: 39,000 viewers
4. Celebrity Family Feud on Citytv Sunday at 8 p.m.: 34,000 viewers
5. Instinct on Global Sunday at 9 p.m.: 32,000 viewers
Toronto/Hamilton
1. America's Got Talent on Citytv Tuesday at 8 p.m.: 331,000 viewers
2. The Amazing Race Canada on CTV Tuesday at 9:30 p.m.: 318,000 viewers
3. Private Eyes on Global Wednesday at 8 p.m.: 265,000 viewers
3. Big Brother on Global Sunday at 8 p.m.: 237,000 viewers
4. Grand Hotel on CTV Monday at 10:01 p.m.: 234,000 viewers
Edmonton
1. The Amazing Race Canada on CTV Tuesday at 8 p.m.: 75,000 viewers
2. Calgary Stampede on CBC Sunday at 8 p.m.: 59,000 viewers
3. Big Brother on Global Sunday at 9 p.m.: 58,000 viewers
3. Big Brother on Global Wednesday at 10 p.m.: 55,000 viewers
4. America's Got Talent on Citytv Tuesday at 9 p.m.: 54,000 viewers

Calgary
1. Calgary Stampede on CBC Sunday at 8 p.m.: 115,000 viewers
2. Instinct on Global Sunday at 10 p.m.: 83,000 viewers
3. The Amazing Race Canada on CTV Tuesday at 8 p.m.: 68,000 viewers
4. America's Got Talent on Citytv Tuesday at 9 p.m.: 66,000 viewers
5. Private Eyes on Global Wednesday at 9 p.m.: 65,000 viewers
Vancouver/Victoria
1. America's Got Talent on Citytv Tuesday at 8 p.m.: 253,000 viewers
2. Instinct on Global Sunday at 9 p.m.: 141,000 viewers
3. Private Eyes on Global Wednesday at 8 p.m.: 110,000 viewers
4. Big Brother on Global Wednesday at 9 p.m.: 106,000 viewers
5. Elementary on Global Thursday at 10 p.m.: 105,000 viewers