Twitter shareholders get good news in Q2
The social media company is focused on bringing down spam activity, as users grow year-over-year.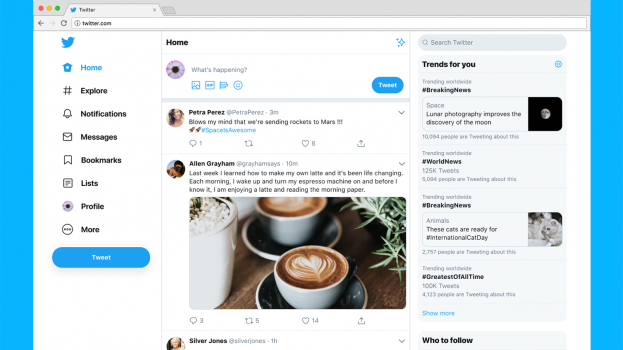 Twitter has seen a substantial jump in its revenue and active users.
The social media company announced its financial results for the second quarter of 2019 last Friday. After ending 2018 with several quarters of daily active users reducing due to its efforts to clean up bot accounts, Twitter has seen its daily active users grow throughout the year. This quarter, monetizable daily active users rose 14% year-over-year to an average of 139 million per day.
Revenue was up 18%, to $841 million (or 20% year-over-year on a constant currency basis) driven by strength in the U.S. Of that revenue, $727 million came from advertising (up 21% year-over-year). The remaining $114 million came from data licensing, which rose by 4%. Total ad engagements also increased by 20% year-over-year, while cost-per-engagement for users was flat. Operating income was $76 million, resulting in a 9% operating margin.
In Canada, Twitter has seen numerous brands invest in new ad products as well as original branded series. Through Corus' social content studio So.da, Twitter has hosted branded content series from the likes of CIBC, Philadelphia Cream Cheese and Knorr, while brands such as Wendy's Canada have been among the first to try out newer tools to promote their Canadian media partnerships.
The strong results for Twitter sent the company's stock up around $4 per share between market close Thursday afternoon and 10:30 a.m. on Friday morning, a 10% lift. It's been a year of recovery for Twitter's stock, which fell as low as $26.45 at the end of December.
Throughout its call to investors, Twitter routinely emphasized its commitment to the health of the platform in terms of user safety and behaviour. CEO Jack Dorsey stated that the platform saw an 18% drop in reports of spammy and suspicious behaviour across all Twitter detail pages.
Twitter also posted its outlook for Q3, which is for revenue to fall between USD$815 million and $875 million, with operating income between $45 million and $80 million.