Andrew MacLeod: 'It's about buying time.'
Postmedia has refinanced its debt, extending the repayment window by two years. Its CEO explains how this fits into his long-term vision.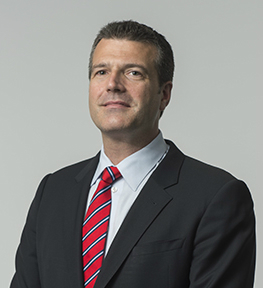 In a deal announced Friday afternoon, Canadian media giant Postmedia has announced that the company has signed a refinancing agreement that will extend its debt repayment window by two years.
Since late 2016, Postmedia has paid down just under 60% of its $225 million in first lien notes, with a maturity of July 2021. Currently, $94.8 million is outstanding. The new deal will see the company retire the first lien notes through the issuance of $95.2 million in new notes to Richmond Hill, Ont.'s Canso Investment Counsel Ltd. The deal is on what Postmedia calls "substantially similar terms" and has an interest rate of 8.25%.
The new deal will see the debt come to maturity on July 15, 2023.
Andrew MacLeod, president and CEO of Postmedia, says why this was important. "Postmedia has a two-part strategy: to buy time… and to build digital revenue," he tells MiC. "They have to work in tandem. If you don't have the time you need to transform, it doesn't matter how good your digital strategy is." It's about buying time, says MacLeod. "It's really just that simple."
He said it will allow the company time to accelerate its digital revenue strategy, which for the last 10 quarters has grown by double digits each quarter.
He has spoken frequently about the need to extend the business's "legacy runway" and get its digital business soaring. And after several years on that strategy, MacLeod says he isn't considering the idea that there might be a limit to how far that runway can be extended.
"People always wonder, they ask questions like 'when will you exit the print business?' That's a crystal ball question," he says. "We will stay in this business as long as it's viable. We're good at it, we have the infrastructure to support it. There wasn't a moment in time where we said 'Oh my goodness, we have to go to the board and make these decisions.' We've paid down debt, we've grown digital and we continue to be efficient in our legacy business. All those let us go to our stakeholders and ask to extend."
The print business may be declining, he says, but he points out that it is profitable, even if it's not what it used to be.
"We have a legacy business, and all of [it] is in some kind of contraction, for us and for everyone around the world. It's like television subscription and landlines – less and less people want them, but it's still profitable and drives a lot of revenue."
Among the terms agreed upon in the deal were the removal of the requirement for quarterly investor calls – meaning that although it will continue to make its earnings public, there will be no calls with investors in the foreseeable future. MacLeod says it was "mostly media" attending the investors calls, and there hadn't been the traction with analysts it had hoped for. He says he will always speak to "interested parties and stakeholders," and that this is not an indication that Postmedia "is not open to talking to the investor community. We just wanted to remove the formality."
The deal also includes a reduction to the minimum annual excess cash flow, down to $5 million (from $10 million).