The Amazing Race Canada still reigns: Numeris
In Toronto, 'The Handmaid's Tale' takes a portion of linear broadcast viewers, while Global dramas continue to draw audiences.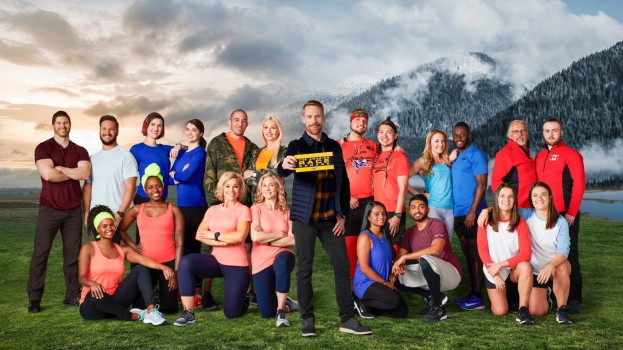 The Amazing Race Canada remained the most-watched single night broadcast for the week ending Aug.4, drawing an AMA of nearly 2 million, according to Numeris.
Global procedural drama Instinct continues to draw favour in markets from east to west with just under 1.5 million viewers nationally as reality stalwarts America's Got Talent and Big Brother continued to dominate, nearly tying with an AMA of roughly 1.2 million each.
Bravo's broadcast of The Handmaid's Tale appealed to audiences in the Toronto/Hamilton market with an AMA of 234,000 viewers.
In Quebec, La recrue drew the 690,000 viewers while movies of the week also took a slice of the Francophone audience with an AMA of more than 560,000 each.
Canada (Anglophone)
1. The Amazing Race Canada on CTV Tuesday at 9 p.m.: 1.8 million viewers
2. Instinct on Global Sunday at 9 p.m.: 1.42 million viewers
3. America's Got Talent on Citytv Tuesday at 8 p.m.: 1.22 million viewers
4. Big Brother on Global Sunday at 8 p.m.: 1.17 million viewers
5. Private Eyes on Global Wednesday at 8 p.m.: 1.1 million viewers
Quebec (Francophone)
1. La recrue on TVA Wednesday at 8 p.m.: 690,000 viewers
2. A l'affiche dimanche on TVA Monday at 7:30 p.m.: 592,000 viewers
3. Film de filles on TVA Thursday at 8 p.m.: 561,000 viewers
4. Les beaux malaises on TVA Tuesday at 8 p.m.: 560,000 viewers
5. Viens-tu faire un tour? on SRC Sunday at 8 p.m.: 528,000 viewers
Montreal (Anglophone)
1. America's Got Talent on Citytv Tuesday at 8 p.m.: 57,000 viewers
2. The Amazing Race Canada on CTV Tuesday at 9 p.m.: 49,000 viewers
3T. Grand Hotel on CTV Monday at 10:01 p.m.: 29,000 viewers
3T. Private Eyes on Global Wednesday at 8 p.m.: 29,000 viewers
4. Love Island on CTV Thursday at 8 p.m.: 27,000 viewers
Toronto/Hamilton
1. The Amazing Race Canada on CTV Tuesday at 9 p.m.: 330,000 viewers
2. America's Got Talent on Citytv Tuesday at 8 p.m.: 293,000 viewers
3. Private Eyes on Global Wednesday at 8 p.m.: 270,000 viewers
3. Instinct on Global Sunday at 9 p.m.: 242,000 viewers
4. The Handmaid's Tale on Bravo Sunday at 9 p.m.: 234,000 viewers
Edmonton
1. The Amazing Race Canada on CTV Tuesday at 8 p.m.: 80,000 viewers
2. The InBetween on Global Wednesday at 8 p.m.: 70,000 viewers
3. Big Brother on Global Sunday at 9 p.m.: 66,000 viewers
3. Big Brother on Global Wednesday at 10 p.m.: 65,000 viewers
4. Private Eyes on Global Wednesday at 9 p.m.: 60,000 viewers

Calgary
1. The Amazing Race Canada on CTV Tuesday at 8 p.m.: 77,000 viewers
2T. Instinct on Global Sunday at 10 p.m.: 75,000 viewers
2T. Private Eyes on Global Wednesday at 9 p.m.: 75,000 viewers
3. America's Got Talent on Citytv Tuesday at 9 p.m.: 61,000 viewers
4. American Ninja Warrior on CTV Sunday at 9 p.m.: 49,000 viewers
Vancouver/Victoria
1. America's Got Talent on Citytv Tuesday at 8 p.m.: 167,000 viewers
2. Instinct on Global Sunday at 9 p.m.: 150,000 viewers
3. Big Brother on Global Wednesday at 9 p.m.: 125,000 viewers
4. The Amazing Race Canada on CTV Tuesday at 9 p.m.: 114,000 viewers
5. Private Eyes on Global Wednesday at 8 p.m.: 109,000 viewers