DSA Media officially sold to Chickadee Media
Longtime president Samantha Richardson is now the owner of the long-established, B.C.-based agency.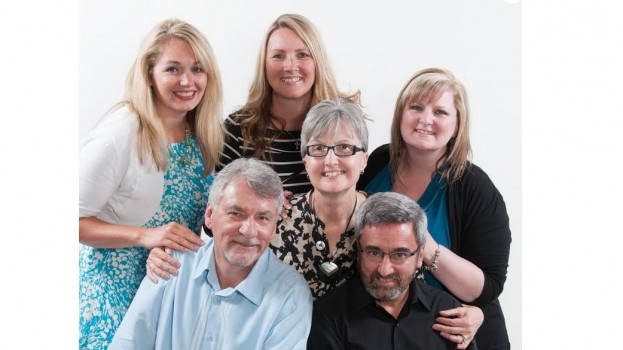 DSA Media, an independent media buying and planning agency based in Western Canada, is set to live on following the retirement of its co-founders and owners David and Mary Stanger. Now it's doing so under new ownership, a holding company known officially as Chickadee Media.
Longtime DSA president Samantha Richardson formed Chickadee Media in order to facilitate the purchase of DSA. Planning began two years ago when David Stanger retired from the company. The sale is effective immediately.
With its head office located in Langley, B.C., the senior leadership team will include Richardson as well as partner and director of business development Tom Shipman, partner and media directors Lynn Hoffman and Shannon Schafer, partner and director of strategy Zac Goodman and Calgary-based media director Cheryl Taylor. Across its four offices, Chickadee has 22 full-time employees.
Speaking to MiC on the sale and reflecting on his 20 years at the helm of the agency, David Stanger shares his thoughts on how he sees Chickadee Media's place in the ever-changing agency landscape.
He started out in the business at 19, working in the mail room of J. Walter Thompson in 1974. So it's not hard, he says, to look back on the amount of change after more than 40 years in the business. For his own company, which launched in 1997, he says the phases of it were distinctly divided in parallel to the evolution of the internet. "When we started, the internet was in its infancy. Even as consumers were starting to embrace it, advertisers didn't yet see it as a serious advertising medium for five or six years after that."
Until around 2005, he says, DSA was mostly engaged in traditional media. Then from about 2005-2010 the focus was on education. "We spent a lot of time talking about the internet, explaining the internet, diving into consumers' use of it, but there was still a real reluctance on advertisers' parts to dip their toes into it."
After that was a dramatic change, he says – to the point where DSA opened its own trading desk. "For me as an agency owner, I knew we had to create new specialized skills, whether that meant teaching traditional media experts a new medium or hiring new young people who were really immersed in that world."
Expertise is more crucial than ever now, he says, as he's witnessed brands increasingly splitting their budget, take some elements in-house (particularly digital). "It was critical for us to develop that. It was really about transparency, and for us it's played a huge part in revenue retention."
But when it came to selling the agency, he says "It wasn't a case of if, it was a case of when." In the past, he says, larger players had offered to buy DSA because of its strong foothold in the Western provinces. But, he says, "We'd hoped that we could sell it to someone who'd helped us build the company." Richardson had been with the company since 2007, and he says the timing finally played out right.
The name came from DSA's longtime tradition of adorning associates' business cards with different birds, says Stranger, which added to the personal and community-oriented feel of the agency.
"People always ask you what kind of legacy you want to leave behind. The legacy I want to leave behind is that all these years, it was people. It was people who helped me build DSA, and I want a group to do the same."
Photo (left to right): (back row) Shannon Schafer and Lynn Hoffman, (middle row) Mary Stanger and Samantha Richardson, (front row) Carey Lewis and David Stanger.