The Amazing Race Canada still on top: Numeris
A double dose of reality this week continues to draw viewers to America's Got Talent and the Quebec chart sees a pair of new debuts.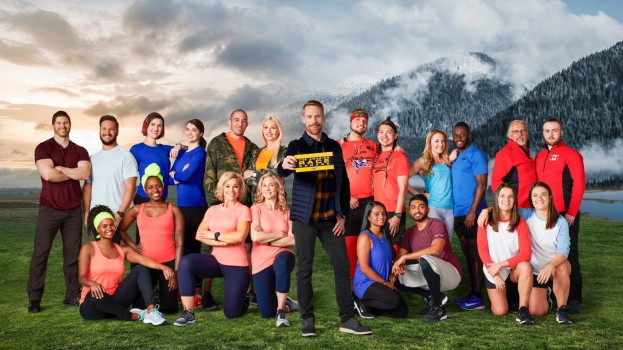 The Amazing Race Canada has perched atop the Numeris charts for most of the summer and was again the most-watched single night broadcast for the week ending Aug. 18, reigning in an AMA of more than 2 million viewers.
A double broadcast of America's Got Talent this week drew viewers on both Tuesday and Wednesday, with AMA's of more than 1.2 million each, making the top-five in nearly every market across the country. Reboot BH90210 fell slightly from its debut but still managed to get some 1.27 million viewers to tune in nationwide.
In Quebec, Vlog was the top-watched show with an AMA of 569,000 viewers and ICI Radio-Canada interview show, 1res fois made its debut onto the chart at #4 drawing more than 550,000 viewers.
Canada (Anglophone)
1. The Amazing Race Canada on CTV Tuesday at 9 p.m.: 2.1 million viewers
2. America's Got Talent on Citytv Tuesday at 8 p.m.: 1.46 million viewers
3. Big Brother on Global Wednesday at 8 p.m.: 1.32 million viewers
4. BH90210 on Global Wednesday at 9 p.m.: 1.27 million viewers
5. America's Got Talent on Citytv Wednesday at 8 p.m.: 1.24 million viewers
Quebec (Francophone)
1. Vlog on TVA Sunday at 6:30 p.m.: 569,000 viewers
2. Refuge animal on TVA Monday at 7 p.m.: 561,000 viewers
3. A l'affiche dimanche on TVA Sunday at 7:30 p.m.: 553,000 viewers
4. 1res fois on SRC Sunday at 9 p.m.: 550,000 viewers
5. Chicago Fire: Caserne 51 on TVA Monday at 8 p.m.: 540,000 viewers
Montreal (Anglophone)
1. America's Got Talent on Citytv Tuesday at 8 p.m.: 78,000 viewers
2. America's Got Talent on Citytv Wednesday at 8 p.m.: 65,000 viewers
3. BH90210 on Global Wednesday at 9 p.m.: 44,000 viewers
4. The Amazing Race Canada on CTV Tuesday at 9 p.m.: 39,000 viewers
5. The Big Bang Theory on CTV Sunday at 7 p.m.: 34,000 viewers
Toronto/Hamilton
1. America's Got Talent on Citytv Tuesday at 8 p.m.: 362,000 viewers
2. The Amazing Race Canada on CTV Tuesday at 9 p.m.: 341,000 viewers
3. BH90210 on Global Wednesday at 9 p.m.: 301,000 viewers
4. America's Got Talent on Citytv Wednesday at 8 p.m.: 300,000 viewers
5. Big Brother on Global Wednesday at 8 p.m.: 293,000 viewers
Edmonton
1. The Amazing Race Canada on CTV Tuesday at 8 p.m.: 95,000 viewers
2. America's Got Talent on Citytv Wednesday at 9 p.m.: 70,000 viewers
3. America's Got Talent on Citytv Tuesday at 9 p.m.: 64,000 viewers
4. Big Brother on Global Wednesday at 9 p.m.: 52,000 viewers
5. Instinct on Global Sunday at 8 p.m.: 51,000 viewers

Calgary
1. The Amazing Race Canada on CTV Tuesday at 8 p.m.: 83,000 viewers
2. BH90210 on Global Wednesday at 10 p.m.: 78,000 viewers
3. Elementary on Global Thursday at 8 p.m.: 64,000 viewers
3. Instinct on Global Sunday at 10 p.m.: 57,000 viewers
4. The Big Bang Theory on CTV Sunday at 7 p.m.: 49,000 viewers
Vancouver/Victoria
1. America's Got Talent on Citytv Tuesday at 8 p.m.: 183,000 viewers
2. Instinct on Global Sunday at 9 p.m.: 143,000 viewers
3. America's Got Talent on Citytv Wednesday at 8 p.m.: 137,000 viewers
4. Instinct on Global Sunday at 10 p.m.: 135,000 viewers
5. The Amazing Race Canada on CTV Tuesday at 9 p.m.: 129,000 viewers