Pathways to Education launches first national media campaign
The organization, which targets students at risk of dropping out of school, is going for mass reach through TV, OOH and digital.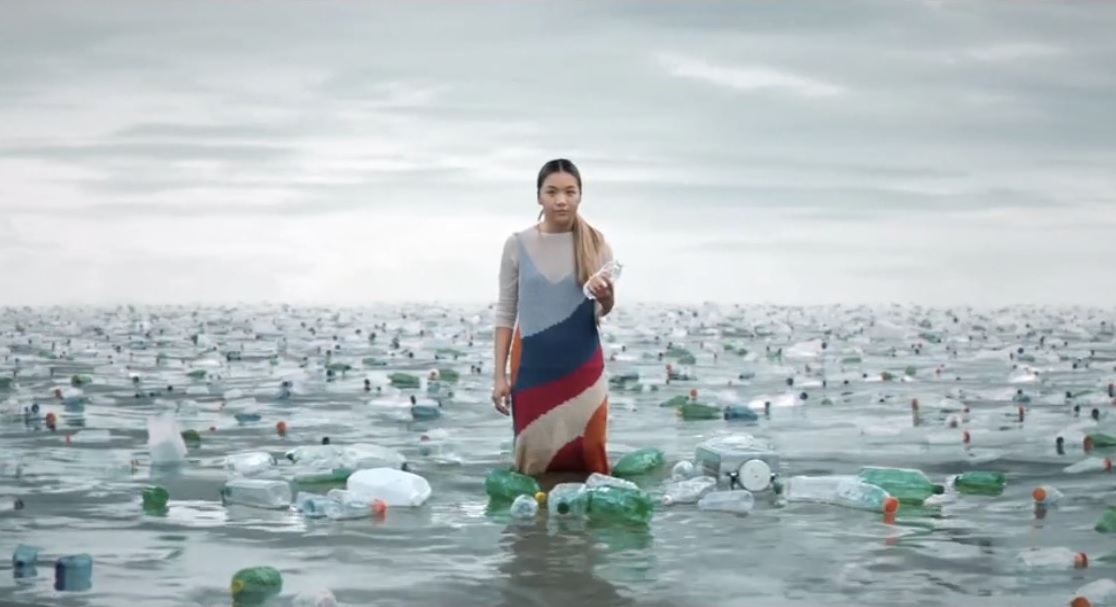 Pathways to Education, the Toronto-born charitable organization that supports youth from low-income communities, has made a significant investment this fall with its first national media spend.
The three-year campaign will roll out in phases, timed with back-to-school and graduation seasons. Founded in 2001 in the Toronto neighbourhood of Regent Park, Pathways now has 20 locations in eight provinces, a mark of its success, says Colleen Ryan, director of marketing and communications for Pathways to Education.
"What we realized was that we hadn't translated that success into awareness," Ryan tells MiC, of the impetus for the campaign, designed to reach new donors and working Millennials who now have the time and the resources to give back to their communities. Pathways is supported by both provincial and federal governments as well as individual and corporate donors, but Ryan says, "We're trying to diversify a little bit."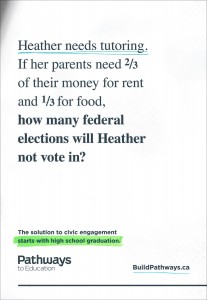 Ultimately the goal is to grow the organization on the whole, to chip away at statistics that say the average high school dropout rate in Canada is anywhere from five to 14%. In low-income communities, that number increases to 30 to 50%. "Canada ranked among the top countries of the world and we believe we have a great education system," Ryan says. "What we find shocking is that in low income communities across this country, dropout rates rise significantly."
Launched Sept. 2, the Cossette Media-built plan includes digital place-based OOH and static large-format OOH and national TV spots – methods that Ryan says over-index with the organization's target demo in terms of reach. Pathways' website was also upgraded, to integrate "seamlessly" with campaign messaging and social channels, she adds.
A print component will also be present, with materials contain riddles to emulate those often found in textbooks posing – but instead of math problems, the word problems ask how likely  one is to vote in a future election if their parents can't afford a math tutor. Additionally, a video ad depicts students of the future solving the world's pressing issues, if only they could just graduate high school first.
This phase of the campaign will run for four weeks in TV, cinema and OOH, but digital will continue until November. In the spring, Pathways will return with its messaging just as students finish the school year. "This is just the start of it," Ryan says.